Evacuation order issued for wildfire-threatened Sambaa K'e, N.W.T.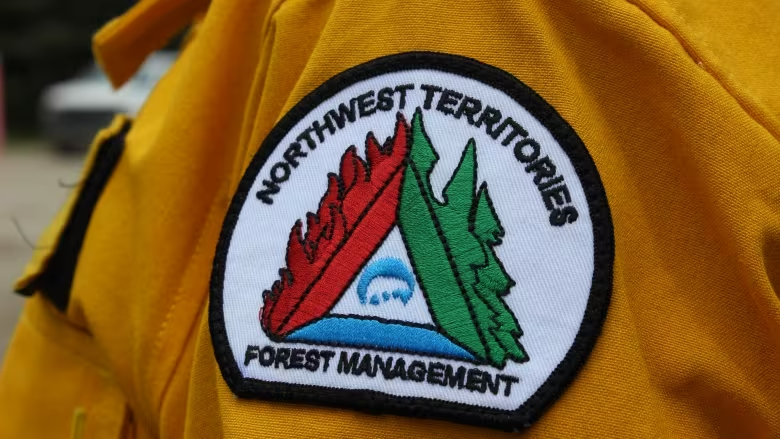 The wildfire had consumed nearly 50,000 hectares of land in the N.W.T.
An evacuation order has been issued in Sambaa K'e, N.W.T., according to the territory's Department of Municipal and Community Affairs, as a wildfire burns nearby.
In an email to CBC News early Wednesday afternoon, department spokesperson Jay Boast confirmed the evacuation order and said an evacuation centre was being set up in Fort Simpson.
"As this is an active situation, details are unfolding but we will update as possible," he wrote.
Boast said a regional emergency management organization had also been started up, and was providing logistical support.
N.W.T. Fire says the fire near Sambaa K'e has consumed nearly 100,000 hectares of land on both sides of the border, including nearly 50,000 hectares of land within the N.W.T.
"This is now the biggest fire of concern in the territory," said Jessica Davey-Quantick, a fire information officer with N.W.T. Fire.
The fire is about 30 kilometres south of Sambaa K'e, she said, but winds are expected to start blowing the fire toward the community.
Davey-Quantick said two crews, two helicopters, as well prevention and ignition specialists are on the ground.
She said critical infrastructure is protected by sprinklers and crews are working on a firebreak that's 40 metres wide. Davey-Quantick said crews are also working on protecting individual houses.
Sambaa K'e is a community of under 100 in the Dehcho, about 150 kilometres south of Fort Simpson. It's only accessible by road in the winter months.
Related stories from around the North: 
Canada: Ash falling 'on our heads': Hay River, KFN evacuees drive through the night, CBC News
Russia: New NOAA report finds vast Siberian wildfires linked to Arctic warming, The Associated Press
Sweden: High risk of wildfires in many parts of Sweden, including North, Radio Sweden
United States: Wildfires in Anchorage? Climate change sparks disaster fears, The Associated Press