Antarctic changes could become tipping points with global implications, says report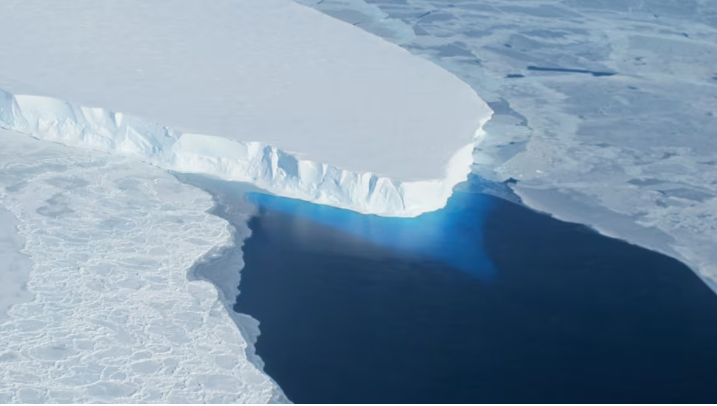 Global warming is inciting dramatic changes in Antarctica, with potential for "irreversible and self-sustaining changes" to the continent's ice sheet, said a report published Thursday on the British Antarctic Survey website.
"Crossing Antarctic tipping points will have huge implications for global sea level, and for future carbon emissions and fisheries," the report said.
"The global impacts highlight the urgency for global action, by all nations together, to cut carbon emissions and maintain Antarctica as a stable, ice-covered continent."
The report looked at the results of several recent studies documenting the long-term decline of ice shelves, the withdrawal of glaciers in Western Antarctica, heatwaves and changes in the Southern Ocean. 
Potential tipping point triggers
Among the changes the report's authors flagged as potentially triggering tipping points include:
slowing of Southern Ocean circulation by approximately 30% in some parts because of the reduction of sea ice, and melt from the Antarctic ice sheet

heatwave events

record low of Antarctic sea ice extent in 2022 and 2023
"These Antarctic heat extremes, and Southern Ocean circulation and sea-ice cover changes, are not necessarily tipping points," the report said.
"However, on the back of global warming, these type of changes are important. At some threshold, they will push Antarctic tipping elements, including vulnerable ice shelves and glaciers, across one or more tipping points."
Ice shelves
The report describes ice shelves as important stabilizing elements for the Antarctic ice sheet.
But they can also weaken and collapse when temperatures are untypically warm, causing them to thin and detach from the seabed.
"There is clear potential for irreversible and self-sustaining changes in the ice shelves and glaciers of the Antarctic ice sheet," the report said.
"Indeed, it may be that we are already witnessing the beginning of these changes, in the recent ice-shelf losses and rapid retreat of glaciers in West Antarctica."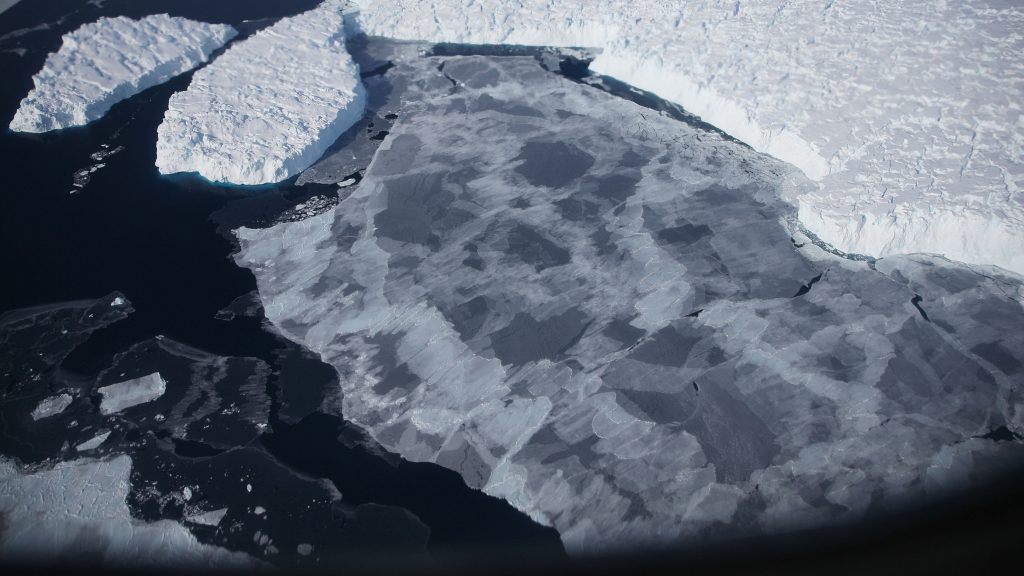 "Although the behaviour of ice shelves varies across Antarctica, once collapsed, recovery of the ice shelf is not possible until the ocean cools sufficiently," the report said.
"This in unlikely to occur for at least some centuries."
Report same week as U.N. body calls for more focus on cryosphere
The report comes the same week that the World Meteorological Organization called for cryosphere changes to be put at the top of the global agenda and for the international community to close knowledge gaps on the regions through improved data sharing, increased funding and better coordinated observations, predictions and services.
Related stories from around the North:
Canada: "Our climate is changing before our eyes," says WMO upon release of new report, Eye on the Arctic
Greenland: Climate change accelerating ice loss from peripheral glaciers, Eye on the Arctic
Finland: Unusually warm April weather, sunshine records in northern Finland, Eye on the Arctic
Sweden: High risk of wildfires in many parts of Sweden, including North, Radio Sweden
United States: Bering Sea ice at lowest extent in at least 5,500 years, study says, Alaska Public Media