Finland Border Guard reports business as usual despite aborted Russian coup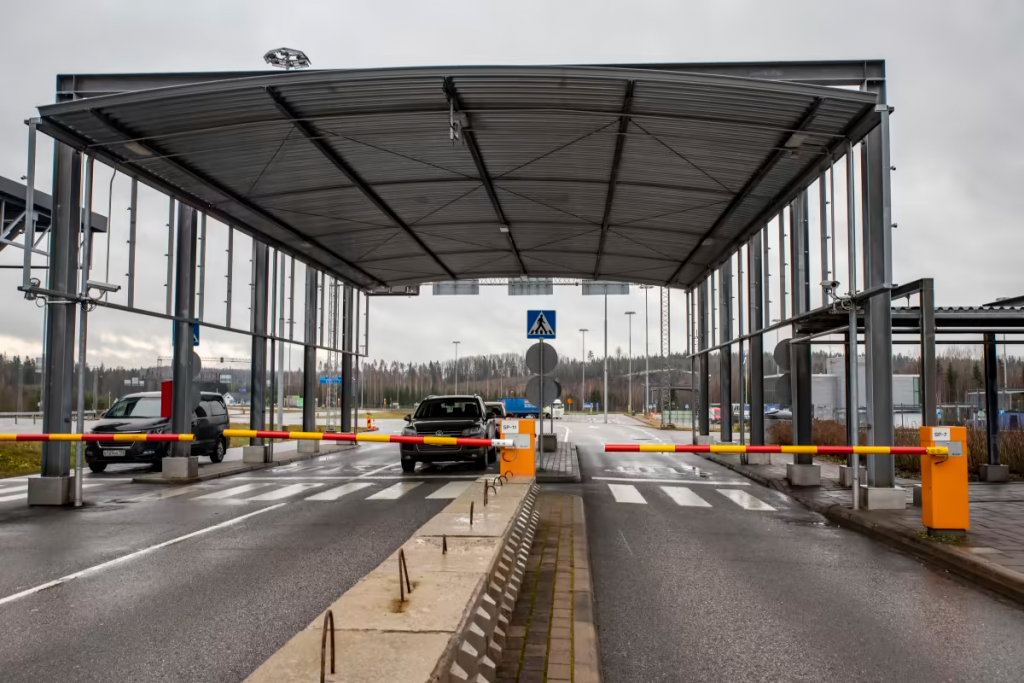 While the situation has calmed down in Russia, Finland's Border Guard is closely monitoring any developments.
The Finnish Border Guard ramped up surveillance in the wake of an attempted coup in Russia on Saturday.
Yevgeny Prigozhin, head of the private military corporation Wagner, threatened to overthrow the Russian military leadership on Friday, but the mutiny was over in about 24 hours.
On Saturday night, the Wagner boss announced that his troops were turning back and ordered an end to the advance towards Moscow.
According to Lieutenant Colonel Jukka Lukkari, Deputy Commander of the Southeast Finland Border Guard, his units had an ordinary weekend, despite the upheaval.
"We intensified our monitoring of the situation and observed traffic and the surrounding area. That is what we are doing, monitoring what is happening at the border. I can't go into details, but we are monitoring the situation at the border more closely and the border traffic at the border crossing points," Lukkari told Yle.
Lukkari said that the situation will continue to be monitored.
"It seems that there were no specific observations over the weekend either. Of course we are constantly vigilant, but especially during the weekend we were particularly attentive in following the situation," Lukkari added.
Border traffic calm
If the situation escalated and, for example, there were many more people than usual trying to cross the border, the Border Guard's own personnel would be the first to be deployed.
"In the first instance, border security incidents are a matter for the border authorities. It should be a much different situation that the Defence Forces intervene, as they are responsible for defence preparedness," Lukkari clarified.
According to Lukkari, border traffic was relatively normal at border crossing points in Southeast Finland during Midsummer.
"The events in Russia did not noticeably affect border crossing traffic. Of course, Midsummer increased border traffic slightly, as is always the case with holidays," Lukkari told Yle.
Related stories from around the circumpolar world : 
Canada: Justin Trudeau to be special guest at next meeting of Nordic Prime Ministers, Eye on the Arctic
China: Satellite imagery reveals construction progress on new Chinese Antarctic base, Eye on the Arctic
Finland: Russian cyber attacks, espionage pose growing threat to Finnish national security, Yle news
Greenland: Growing focus on Arctic puts Greenland at higher risk of cyber attacks: assessment, Eye on the Arctic
Iceland: Iceland authorizes U.S. submarine service visits, Eye on the Arct
Norway: Expelled 'diplomats' left Norway via Kirkenes and Istanbul, The Independent Barents Observer
Russia: Russian Arctic rescue exercise attended by observers from Iran and Saudi Arabia, The Independent Barents Observer
Sweden:US bombers land in northern Sweden for first time, Radio Sweden
United States: U.S. nominates Alaskan as first Arctic ambassador, Eye on the Arctic