Canada's deal for F-35 jets to help reinforce northern security: defence minister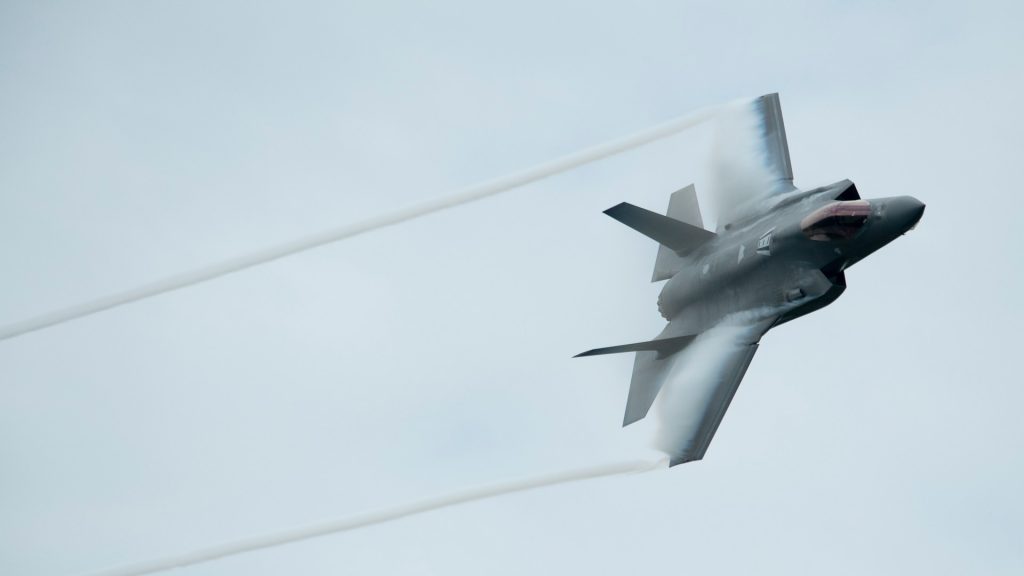 Defence Minister Anita Anand announced on Monday that Canada would acquire 88 new F-35 fighter jets, saying they would play an important role in reinforcing the country's security, including in the North.
The $19-billion deal was reached with the United States government and Lockheed Martin with Pratt and Whitney.
"By acquiring this fleet, we are enhancing Canada's capacities in our airspace, and ensuring a closer and more seamless coordination with our allies," Anand said in her speech.
"The new fighter fleet will ensure Canada can meet its military obligations at home and deliver on its commitments under NORAD and NATO."
The North American Aerospace Defence Command (NORAD) is the Canada-U.S. integrated military command responsible for the continent's air defence and maritime warning.
Set up in 1958 during the Cold War, NORAD's mandate was to provide aerospace warning and control against Soviet aerial threats to North America. Maritime warning was added to its mandate in 2006.
However, experts and allies have long criticized for Canada's dragging its heels at updating its military and monitoring infrastructure, including its aged CF-18 fighter jet fleet.
Timeline for F-35 delivery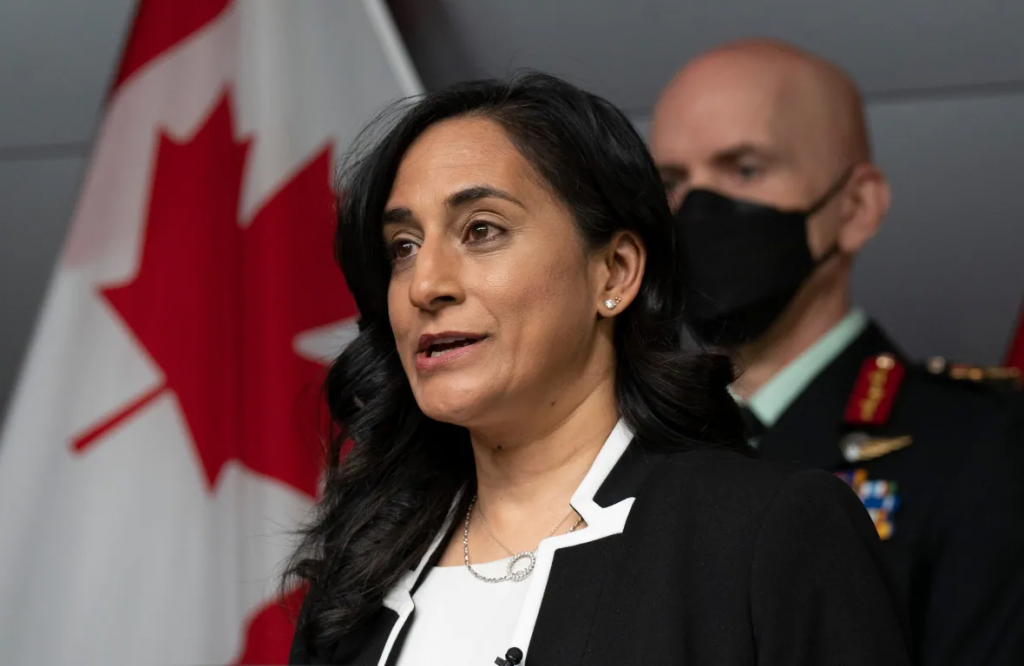 first four F-35s to be delivered in 2026
next six aircraft to be delivered in 2027
a further six to be delivered in 2028
full fleet in place, and CF-18s phased out by the end of 2032
The plan for the the purchase of the F-35 jets has been floated for over a decade, but faced a slew of setbacks during successive governments over everything from cost, to the jet's ability to effectively operate in the North.
During the 2015 federal election campaign, Justin Trudeau said of any plan to buy the F-35 "…. for Canadian tax payers, it'll be a nightmare."
But with the announcement on Monday, the Liberal government has signaled a change of heart.
"The F-35 is a modern, reliable, and agile fighter aircraft used by our closest allies in missions across the globe," Anand said. "It is the most advanced fighter on the market, and it is the right aircraft for Canada.
"The F-35 provides pilots with enhanced intelligence; surveillance; and reconnaissance capabilities, greatly improving their situational awareness and survivability in today's high-threat operational environment."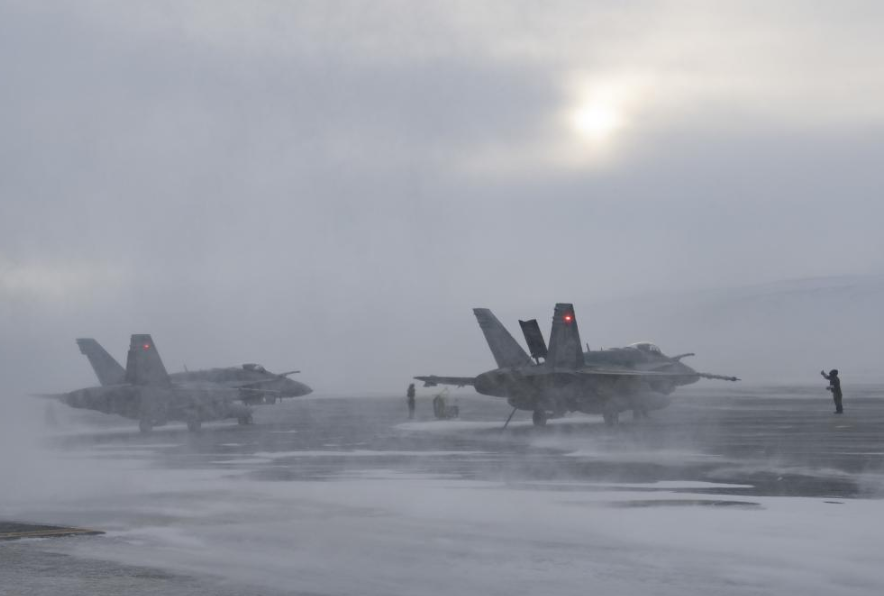 The acquisition of the jets is set to be done in stages with the first four aircraft to be delivered in 2026.
The government timeline has the CF-18s being completely phased out by 2032.
Chosen jet for other Arctic countries 
Fellow Arctic nations like Finland and Norway have also chosen the F-35 to renew their fighter jet fleets.
Anand says with the Russian invasion of Ukraine and increased jockying for position of China on the international stage, Canada's military investments are more important than ever.
"We are determined to provide our aviators with the best and most advanced equipment available, and thus acquire the right aircraft at the right price for Canadians," she said.
"As our world grows darker, with Russia's illegal and unjustifiable attack on Ukraine, and China's increasingly assertive behavior in the Indo-Pacific, this project has taken on heightened significance – especially given the importance of interoperability with our allies."
Last summer, Canada also announced a long due overhaul of its aging radar stations in Arctic Canada, however, by the beginning of this year, the government has still be working on ironing out key technical challenges.
Write to Eilís Quinn at eilis.quinn(at)cbc.ca
Related stories from around the North: 
Canada: Northern Rangers convene for first time in three years amid broader discussions on Arctic security, CBC News
Finland: Hundreds of foreign soldiers join military exercise in Arctic Finland, The Independent Barents Observer
Greenland: Local company's $3.95-billion U.S. arctic base contract "good news" says Greenland, Eye on the Arctic
Norway: Scandinavian fighter jets in joint training with American B-52 bombers above Arctic Circle, The Independent Barents Observer
Russia: Russia's defense minister vows more troops near Nordic countries, The Independent Barents Observer
Sweden: Norway, Finland, Sweden prioritize North in updated statement, Eye on the Arctic
United States: U.S. Coast Guard talks Arctic at recent summit, Eye on the Arctic