Houses in Iceland 'split apart' by tremors as volcanic eruption looms
By Padraig Moran
A looming volcanic eruption in Iceland has already "ripped the whole landscape apart" in the small fishing town of Grindavik, said a nature photographer who has spent a lot of time there.
"Houses are being split apart … sinkholes [are] appearing around the town … the damage is enormous," Jeroen Van Nieuwenhove told The Current's guest host Nora Young.
"Not even a week ago, there was nothing going on. And now we have a town that's completely destroyed."
Experts fear an eruption is imminent after thousands of earthquakes struck Grindavik in recent days, prompting the evacuation of roughly 3,800 people. Much of the damage has been caused by a subterranean corridor of magma, or semi-molten rock, which has spread underneath the town itself from an origin point roughly 15 kilometres away. The magma has caused the land above it to shift, creating huge cracks and craters.
Grindavik resident Hans Vera said the tremors were well beyond the seismic activity that Icelanders are used to.
"You would never be steady. It was always shaking, so there was no way to get sleep," he told CBC News, after he evacuated to the country's capital Reykjavik.
"It's not only the people in Grindavik who are shocked about this situation; it's the whole of Iceland," he said.
Grindavik lies 50 kilometres southwest of Reykjavik, on a volcanic hotspot called the Reykjanes Peninsula. The area has been the site of spectacular lava fountains over the past two years, drawing thousands of onlookers.
Van Nieuwenhove has documented those eruptions in recent years, and returned to Grindavik on Tuesday to survey some of the damage. He said it felt "eerie" to see the town now deserted.
"I went to restaurants, talked to locals. I took many, many tourists here," he said. "It's heartbreaking to see what happened here."
Iceland's 'otherworldly' landscape
In his photography, Van Nieuwenhove said he aims to show the emptiness of Iceland's "otherworldly" landscape.
"I want to show a certain beauty and things that people don't get to see every day, for example, with the volcanoes and the lava," he said.
But he added that "now it's a very different side of volcanoes that we are seeing, which makes it very challenging for me."
"It's very difficult to see something destroy a community like this."
While there was a decrease in seismic activity on Tuesday, experts warned that the probability of an eruption remained high — even if no one knows when it might happen.
"Less seismic activity typically precedes an eruption, because you have come so close to the surface that you cannot build up a lot of tension to trigger large earthquakes," said Rikke Pedersen, who heads the Nordic Volcanological Centre based in Reykjavik.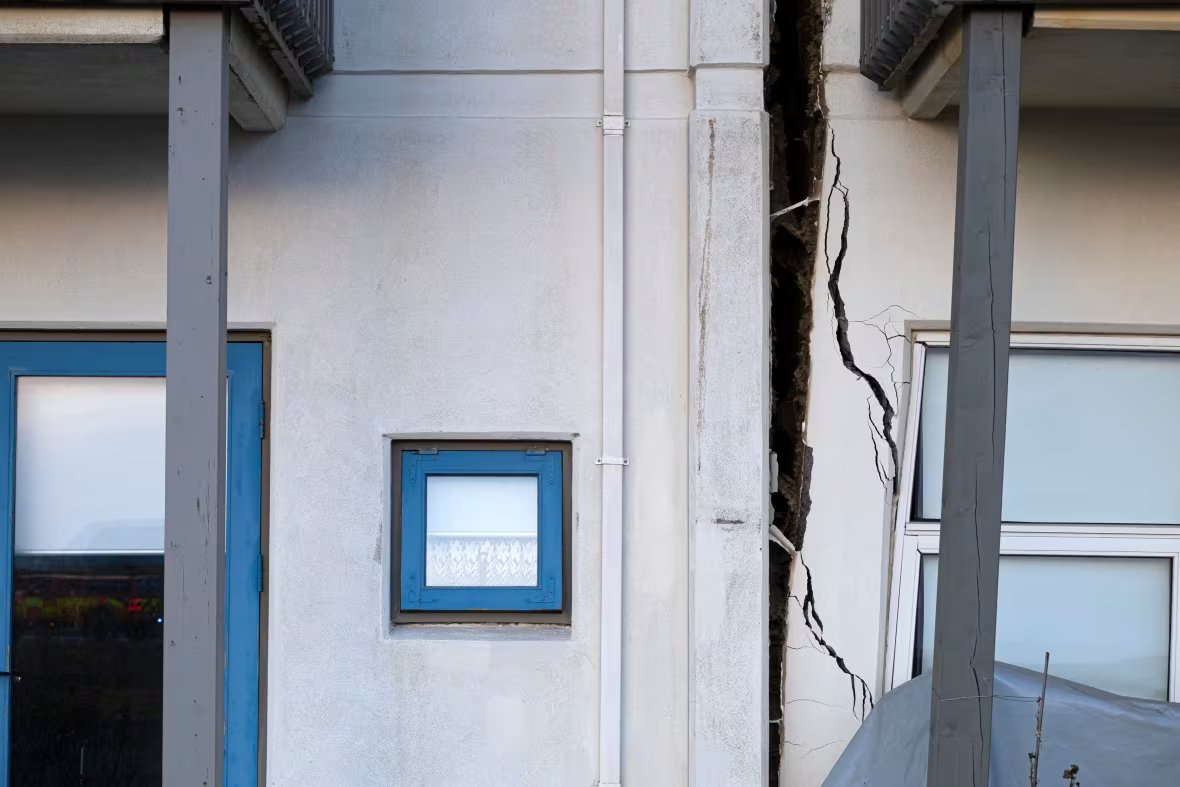 "It should never be taken as a sign that an outbreak is not on the way," she said.
Van Nieuwenhove is worried about what comes next for the thousands of people who have been displaced, and the impact on the wider peninsula.
"I'm not going to lie, I'm a bit nervous because, like, we don't know what's going to happen," he said.
"Is it going to erupt, will it not erupt? Is the town [still] going to be there, or not?"
The Current
For more on on this story, listen to the whole report from
The Current
Related stories from around the North:
Iceland: Volcano near Iceland's capital, main airport erupts again after 8-month pause, Associated Press
United States: Alaska's tiny, restless Bogoslof volcano erupts again – and researchers won't be going there anytime soon, Alaska Dispatch News