Exploitation of foreign workers an "open secret" in Lapland tourism sector
Tourism is booming in Finnish Lapland, but the industry faces growing questions over its treatment of foreign workers.
Husky sledding through snow-covered forests. Watching auroras as they dance against a crisp night sky. Driving a snowmobile across the arctic wilderness.
These once-in-a-lifetime experiences have helped make Finnish Lapland a popular tourist destination, with over 2.2 million registered overnight stays in the last winter season alone.
But away from the green-tinged glow of the northern lights, there is a darker side to the region's tourism sector.
Several workers in the industry — especially those coming to Lapland from abroad — have told Yle News that long hours and underpaid wages are commonplace, people are hired and fired at random, staff accommodation units are overcrowded, and the exploitation of employees is an "open secret".
"I was really excited when I came here, but then I noticed the problems and I was just dumbfounded. How can they let so many foreign people, who are excited to come to work in Lapland, just run into this chaotic mess," Elena* said, adding that her experience led her to decide that she would "never work as a tour guide" in Lapland again.
Elena recalled being forced by her employer to work 14 days in a row over the Christmas period, despite her making several pleas for a day off as she was exhausted.
Aside from being in violation of Finland's labour laws, Elena noted that this also raised serious safety concerns. As a tour guide, her duties included driving a minibus filled with tourists to a winter safari destination between 1-2 hours away from the company's office — usually at night and always on icy, snow-covered narrow roads.
"The overworking of guides is a really big issue," she said, adding that there is a "cultural" pressure within the industry to fulfil the tourists' expectations.
This could mean driving longer distances or staying out on safari much longer than expected, Elena noted, for example if there are cloudy skies during a northern lights tour.
"I always wanted to give the customers a good experience, because I know that it is not cheap to come here, so I didn't want them to be disappointed," she said.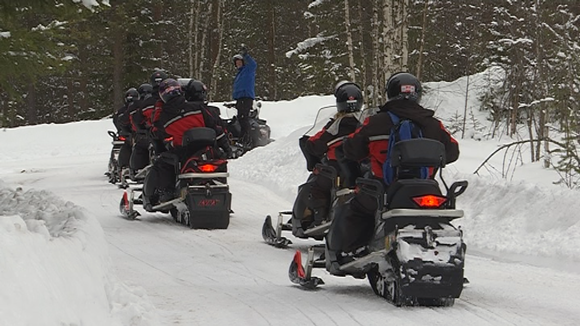 Sara* told Yle News that in addition to having to work multiple days in a row, often for excessive hours, some companies would only pay workers for the hours they were assigned, not the actual hours worked.
"In Finland everything else works so well, but then you come to this working environment, where the boss is screaming, everything is disorganised, nothing works properly, resources are limited, and this all creates so much stress for the workers," Sara said.
A recent report by regional newspaper Lapin Kansa backed up these claims, revealing that foreign workers were threatened with the revoking of their residence permits or work visas if they made a mistake or expressed a desire to leave the company. One former employee of a renowned and award-winning tourism company told the paper that the staff were "treated like slaves".
Tourism industry "prone to problems"
Tourism accounts for 5.7 percent of Lapland's GDP in 2022, well above Finland's average of 2.5 percent.
And while foreign tourists are making the trek to Finland's far north in record numbers — with registered overnight stays by international tourists up 30 percent to 1.4 million last winter — so too are workers from abroad.
Around 12,000 people are expected to be employed either directly or indirectly in the tourism industry in Lapland this year, and about half of that number have come to the region from abroad, according to recruitment industry estimates.
The rapid growth of the sector and the very nature of tourism work leaves employees open to exploitation, according to Maria Hakkarainen, a Lecturer in Tourism Studies at the University of Lapland.
"Basically, this is what the tourism industry is like. The work is labour intensive, seasonal, with a lot of casual and fixed-term contracts. This is prone to problems," Hakkarainen noted.
The seasonality factor exacerbates the other issues because each companies' profitability is heavily dependent on the success of the winter season, says former tourism worker Sara. This means that resources, regulations and — most notably — workers are pushed to their limits.
"It's kind of a miracle that more accidents have not happened," she said.
The summer season, by contrast, is considerably less stressful, Sara added, and many short-term contract workers even find themselves out of a job until the winter rush begins again.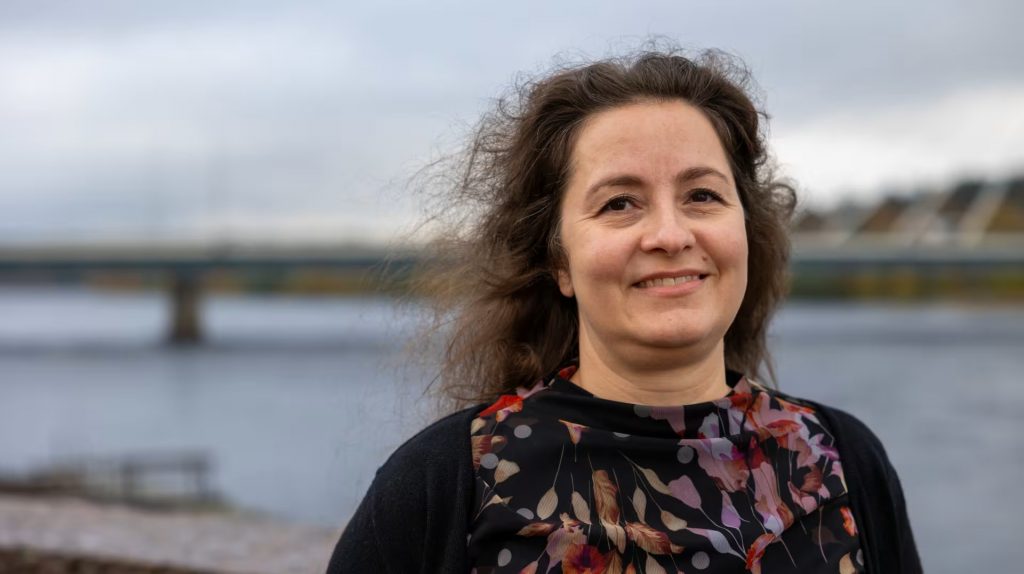 In addition, Hakkarainen said, there is a culture within the Finnish tourism industry that seems to set the tourists' experience above the rights of the worker.
"In Finland, the tourism industry is generally concerned with the consumer's interests and consumer protection is strong. At the same time, trade union practices for tourism workers are in a much weaker position than, say, trade union practices in other industries," she said.
Henna-Kaisa Turpeinen, the service union PAM's regional manager for Lapland, noted that while unions strive to serve all members equally, there are 30 different collective agreements within the PAM union alone — covering a wide range of various sectors, and regulations may vary.
"Our job is of course to help people find the information and places where they can ask for help. We visit workplaces and meet with the workers all the time, but also I think that this is an area where we can be more active," Turpeinen said.
Expectations vs reality
In a report (in Finnish) by Yle Lapland on the problems facing workers in the tourism sector, Lapland University of Applied Sciences senior lecturer Mari Angeria noted that some of the issues may derive from people's perceptions of the industry.
Tourism work, she said, is often viewed as a "gap year" profession taken up by young people who want to travel and see the world.
"In this case it may not even be thought of as a real job or career, and not valued as real skills," Angeria said.
"It is thought that they [the problems] are typical of the industry and that you just have to put up with them," she said.
This was a view echoed by Elena, telling Yle News that she thought it was very important to speak up about how workers are treated.
"I just felt that someone really needs to talk about this, because so many young people are coming here thinking they are going to have the time of their lives, and then they end up overworked, and dead tired, and screamed at by their boss," she said.
In Sara's view, the industry needs to set the expectations of people who come to the region, both workers and tourists, at a more realistic level.
"We should be more honest with people about what to expect. They tell people to come work in the happiest country in the world, but what about the working conditions, and how the hours are counted, and what about their rights," Sara said.
According to the researchers, there is a paradox at play in people's perceptions of the tourism industry: it is an occupation that superficially looks like a free-time pursuit, but at the same time it is still a job that requires professionalism.
Union: Foreign workers unaware of their rights
A report published by the Occupational Safety and Health Administration during the summer found that Finland has a long road ahead in its efforts to improve the plights of foreign workers.
Nearly half of the 2,350 companies inspected by the authority were paying their workers less than the legal minimum required by collective bargaining agreements.
The inspections also uncovered evidence that unscrupulous employers were knowingly flouting Finnish labour laws on employment relationships by forcing foreign workers to register as entrepreneurs or self-employed operators.
The exploitation of foreign workers in Finland has also been evident in the construction sector, the hospitality industry, and by berry picking firms.
Service union PAM's Henna-Kaisa Turpeinen told Yle News that the problems stem from the fact that many foreign workers are unaware of Finnish labour legislation or the terms of their own sector's collective agreements.
"We often encounter situations, where people might also be scared to join the union or they just do not know how the system works here," Turpeinen said, adding that problems are especially exacerbated when workers rely on their employer for accommodation or transportation.
"They are then not willing to bring the bad experiences to us. They are afraid that they will lose their job or their right to stay in Finland," she said.
Elena noted that, in her experience, it seems to be only foreign workers that face these particular challenges.
"Finnish people know their rights better, and if they were treated this way at work they would contact their union or whoever, or they wouldn't put up with it, because they have the social security system to fall back on," Elena pointed out.
Foreign workers, on the other hand, feel they need to put up and shut up, she said.
Employers know this too, Sara added.
"Some of them have this attitude like, 'what are you going to do about it,' because they know the law better," she said.
PAM manager Henna-Kaisa Turpeinen called on the government to reform labour laws and allow authorities to crack down harder on miscreant employers.
"I would also like to see legislation made a bit tighter for those employers who repeatedly break our rules. The fact that there are no ramifications when you break collective agreements, this gives the employers the incentive not to change their habits," Turpeinen said.
Regional authority aware of issues
Sari Suorsa, an inspector with the Regional State Administrative Agency of Finnish Lapland (Avi), told Yle News that the authority is aware of problems in the region's tourism sector — especially in regard to working hours and wages, as Elena and Sara reported.
In an effort to tackle the issues, Suorsa said the agency has worked closely with other authorities in the region and has distributed written advice or an improvement notification to tourism companies found to have broken the rules.
"We have also aimed to increase and spread the information in the field among both employees and employers. For example, new informative material has been made to serve especially foreign employees and discussions have been held also with the employers in this sector," she said, adding that the purpose of inspections is not just uncover wrongdoings, but to help companies improve their practices.
If a worker suspects they are the victim of exploitation, Suorsa advises them to speak to a supervisor first, and if the problems persist, to contact a safety officer or union shop steward.
If it is not possible to resolve the issue within the company, the employee can ask for help from Avi, as the authority has a contact centre providing advice in Finnish, Swedish and English.
"I also recommend foreign workers to download the Work Help Finland app to their phone, which they can do even before starting the job in Finland. It's intended for foreign workers coming to Finland and it provides information in many different languages about the rights and obligations of workers in Finland," she advised.
Sara called on local authorities to organise workshops for newcomers arriving in Lapland, which would inform them how the system works and of their rights as an employee.
"Because when people come here on their own, they only have the employer to rely on, and even if the employer is a good one, they might not even have the time to explain all these bureaucratic things," Sara said.
Elena agreed that this would be a very effective way of tackling the issue of exploitation.
"People should be informed that if something isn't going the way it should be in your company, this is where you need to go to make a complaint or find help, because a lot of people don't know, and that's the problem," Elena said.
*Due to the sensitive nature of this topic, and the potential impact on the contributors' future employment prospects, Yle News has decided to use only first names or aliases for the workers interviewed in this article. Yle has verified the identities and working histories of both tourism sector workers featured in this article.
Related stories from around the North:
Canada: Airlines' new routes from N.W.T. to Ontario can capitalize on int'l tourism: expert, CBC News
Finland : Lapland tourism industry braces for bedbug infestation, Yle News
Iceland: Iceland moving ahead on better ways to manage tourism & safeguard protected areas, Eye on the Arctic
Sweden: Reindeer herding affected by increased tourism in Swedish mountains, Radio Sweden