Sharing backyards, a pioneering project that connects homeowners who have a yard with people who want to grow food, but have no land, is spreading across Canada and abroad.
"It's something like Craigslist," says Michael Levenston, executive director of the City Farmer Society, a nonprofit group in Vancouver, B.C.
Users have access to a website and a map of the city. Locations where owners are willing to share their private garden and where gardeners are eager to cultivate somebody else's yard are indicated.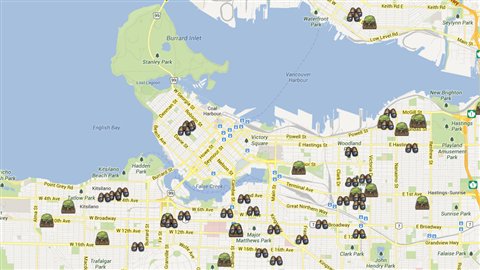 Levenston was one of the first people to adopt the idea developed in 2006 by the LifeCycles Project Society, a Victoria, B.C. non-profit group that promotes urban food security. He saw early on its potential.
"Our cities are becoming denser, there is less space for people to have gardens, homes are getting more expensive… There is a pent-up demand, "he says.
The free program has spread in dozens of cities across Canada and is gaining ground in the United States and New Zealand.
"It's something that could happen in every city across the globe where land that is available is mapped and offered to those that need it," says Levenston.
"Urban agriculture is united by the idea that the urban person can produce something they eat, not just consume." — Michael Levenston
Besides providing people with fresh vegetables, sharing a backyard is an opportunity to make new, and sometimes unexpected, acquaintances.
"In a home garden… the senior is going to make contact perhaps with the younger person… it's that connection with someone you wouldn't otherwise have had a connection with."
The reasons for letting a perfect stranger work on one's backyard vary, according to Levenston, but many people do it because "they value the land".
"They have that attitude that 'We have a space that's very valuable in our very crowded city and we want to share it with someone'", he explains.
Sharing backyards is just one of many initiatives taking place at the moment. Urban dwellers now grow food in community gardens, rooftops, commercial spaces or balconies.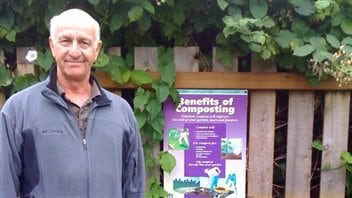 For Levenston, who has been promoting the virtues of urban farming for the last 35 years, the interest in urban agriculture.is unprecedented.
"It's on the front page of newspapers regularly. The mayor of Vancouver promotes it, the mayor of London, England, promotes it," he said.
Levenston believes other ideas will emerge, as people become more aware that they "can do more in the city and that food is essential, like fresh air and shelter."
"Essentially, urban agriculture is united by this idea that the urban person can produce something they eat, not just consume."
Listen
Michael Levenston, executive director of City Farmer Society, spoke with Gilda Salomone about the Sharing Backyards program and the evolution of urban farming in Vancouver.
External links: