Listen
Ripley's Entertainment is applying the finishing touches, such as adding the salt to the water, as they get ready for the opening of their new aquarium in Toronto, in September.  There is no fixed date as General Manager, Peter Doyle, says the company does not go ahead until everything is perfect, and all the marine life is comfortable in their new home.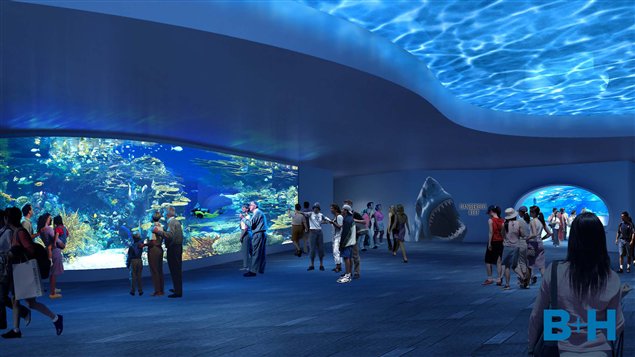 This is the third aquarium Ripley's has opened in North America.  And one of their advertised events is the opportunity to "Sleep with the Sharks".  Peter Doyle said this opportunity has been a big success in their two other locations in Gatlinburg, Tennessee and Myrtle Beach, South Carolina.  But in Toronto, they have discovered adults are interested in trying the experience, as well as children!
Peter Doyle says the mission of the Aquarium is to both entertain and educate. In a new building, designed specifically for this function, in a great location at the foot of the CN Tower, visitors and residents of Toronto can go directly from a sky adventure to an underwater one.