Listen
Canadians are more dissatisfied with democracy than they have ever been and current political scandals might make that worse, says Alison Loat, executive director of Samara, a non-partisan organization that works to improve political participation in Canada. Only 55 per cent of Canadians are satisfied with their democracy according to research the group did last year.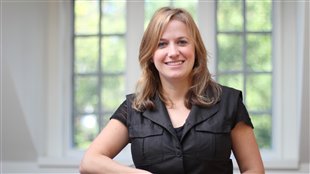 Canadians unlikely to join political parties
"People are very unlikely to do things like join political parties, make donations to political causes or get involved in campaigns," says Loat. "Things like this week probably don't help too much." Loat is referring to news that three senators have been suspended for claiming inappropriate expenses, the Prime Minister's Office is being investigated by the national police, and the mayor of Toronto revealed he smoked crack while "in a drunken stupor."
"Part of the upside to this is that people are probably paying attention more than they ever have before," says Loat, citing news reports that 83 per cent of Canadians were following the Senate scandal. "I can't imagine in my life nearly coming close to that number of people who have ever paid attention before.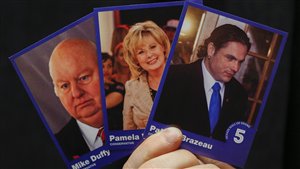 Reaction to scandal could go either way
"But the question, of course, is going to be how are Canadians going to react to that? Are they going to turn away and say 'forget it, I want to be left alone and I don't want to pay any attention' or are we going to say 'you know what, this is not a great scene and let's see if we can figure out a way to turn it around.'"
Young Canadians say they have not been asked to participate in politics, according to research done by Samara on campuses. This surprises Loat, who adds students said they didn't know anyone involved in politics and had no notion of what a good political citizen would look like.
Little sense of civic duty
Canadians no longer seem to have the notion of civic duty that they had in the past, indicates recent polling. "I think a lot of it does have to do with the culture of politics," she says. And Loat finds the implications troubling.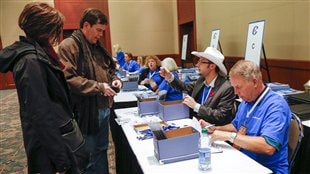 Is Canadian democracy "still legitimate?"
"For a country like Canada which is one of the world's oldest continuous democracies it's pretty troubling when you start to see voter turnout plunging as low as it is. So I think there's a point at which we might question whether our democratic system is still legitimate.
We already see lots of evidence that Canadians don't view politics as a worthwhile way to spend time," she says. Samara's research indicates 55 per cent of Canadians volunteer in their communities but less than ten per cent volunteer to work on political campaigns. 84 per cent donate money to charities but less than ten per cent donate to political causes.
"So there's a real gap," concludes Loat. "There's a desire among people to contribute but they don't see politics as a way to do it and that's very troubling."
Ways to build a stronger political culture
To try to get people to be more politically active Samara will run a campaign highlighting individuals who are themselves involved. It also has a website which shows 20 ways to participate in politics including things like having political discussions over dinner, writing letters to newspaper editors, getting involved in election campaigns or joining political parties.
"It is those small actions of thousands of Canadians that is going to build a stronger political culture," says Loat.