Listen
Many people around the world, especially women, go to bed hungry and Oxfam is calling for "urgent reform to the way food is produced and distributed to put an end to this scandal."  The statement was made as the international agency released its
global food index
which looks at whether people have enough to eat, food quality, affordability and dietary health in 125 countries.
Netherland tops for food
The best countries topping the list were the Netherlands, France and Switzerland which had cheap food, the least volatile prices, the fewest undernourished people, safe water and lowest rates of obesity and diabetes.
The countries ranking last were Chad, Ethiopia, Angola, Yemen and some other countries in sub-Saharan Africa.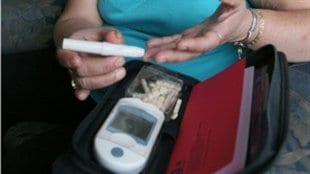 Canada ranks poorly
Canada tied for 25th place. "(This) would come as a surprise to most Canadians, because they would assume we would be higher," said Robert Fox, executive director of Oxfam Canada.
"In fact, there are some serious issues in Canada. For people living in aboriginal communities, particularly in the North there are actually serious issues of people not being able to access quality food and afford it.
"But Canada is also one of those countries, like many developed countries where we have levels of obesity and diabetes that are too high and that actually pulls down our score." Fox said Canada does not have a national food strategy and until such time as it does, it will continue "to tackle food issues piecemeal and too many will fall between the gaps."
"Invest in small producers"
Around the world, Fox said, "We need to significantly increase our investment in small producers. Those are the people, largely rural women and their families, who are feeding the world so we need to provide more support to them so they have the land, the credit, the inputs, the rights and protections they need to feed their families and their communities."
Fox said they need to be protected from large corporations and plantations which take land, for example, to grow corn for fuel and not for food.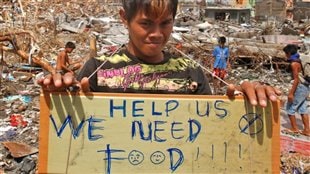 "Climate chaos…having a significant impact"
Preparing for climate change is another imperative said Fox—"how we help people adapt to climate change, but also how we take action to reduce climate change and climate chaos, because that's having a significant impact. The numbers of people who find themselves hungry because of droughts or hurricanes and floods or other climate chaos is high and growing higher."
A need for action at all levels
Each country needs a food strategy, said Fox, to ensure that there is an adequate supply of quality food at affordable prices for everyone.
"But the reality is that it is the global food system that is broken and we need to be addressing that also at the global level," said Fox. "We need leadership from the United Nations and their agencies and political will from governments around the world to look at some of the trading practices that distort food production, to look at issues such as the subsidies for biofuel production."
And individuals need to make sure they are spending their food dollars wisely as well, said Fox.