Farah Mohamed Shirdon of the western city of Calgary is fighting overseas with the Islamic State of Iraq and Syria (ISIS), reports the public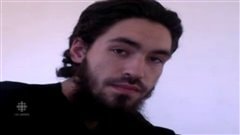 broadcaster <a href="http://www.cbc.ca/news/canada/farah-mohamed-shirdon-of-calgary-fighting-with-islamic-state-of-iraq-and-syria-1.2680206″ target="_blank">CBC. This is the radical group currently fighting to control territory in Iraq.  The Canadian Security Intelligence Service says 130 Canadians have joined terror groups.
'We will destroy you'
A video released two months ago shows Sirdon burning his Canadian passport and issuing a threat to Canada and others: "This is a message to Canada and all the American power elite: We are coming and we will destroy you, by the will of God."
Shirdon comes from a prominent and well-educated Somali family. His uncle was a prime minister of Somalia who survived several attempts on his life by Islamic millitants and has opposed extremism. Shirdon is one of a few radicalized young men from Calgary to be identified by CBC.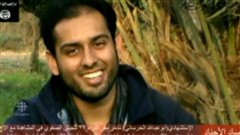 Radicalized Canadians died overseas
Damian Clairmont, 22, was a Canadian-born Muslim who went to Syria in 2012 and was killed by rebel infighting there, reported CBC.
Salman Ashrafi killed himself in a suicide mission in Iraq under the banner if ISIS in November 2013. More than 40 people died.
Police have been watching radicalization in Calgary for eight years. Neither they nor city officials would speak with CBC about the threat to Canada or efforts to deal with religious extremism here.