Transport Canada is considering toughening aviation security given the United States' concern that Al-Qaeda terrorists could use a new, undetectable bomb on a passenger plane. The governments of France and Britain have already ramped up security after the U.S. asked some foreign airports to direct their attention to direct flights to its territory.
The new threat appears to come from Yemen and indications that bomb makers from Al-Qaeda may have travelled to Syria. They now have the expertise to put explosives into anything from shoes, to drinks and even the human body. There is concern that extremists with western passports could easily access trans-Atlantic flights with such bombs.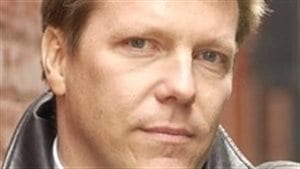 Bombs don't need a fuse
It's feared current equipment and dogs are unable to detect the new explosives and they don't need a fuse to be detonated. "This kind of bomb is very dangerous, difficult to detect, and could go through security easily," says Michel Juneau-Katsuya, a former senior manager and intelligence officer with Canada's spy agency CSIS, and CEO of the NorthGate Group, an intelligence company.
Listen
'Terrorists have an abundance of creativity'
While three attempts to bomb aircraft have been foiled since the September 11th attacks on the United States, Juneau-Katsuya says the terrorists are determined and security officials have to keep up with their ingenuity. "Unfortunately we've got to have a sober approach to all this and realize that this is not a perfect science. The terrorists do have an abundance of creativity and ingenuity to try to create new forms of bomb and to go around the security system."