An unnamed 30-year-old woman planned to marry convicted murderer Paul Bernardo, reports the Toronto Sun. The woman is one of several who have written to the notorious serial rapist, who is serving a life sentence for the horrific murders of two teenaged girls.
Bernardo and Homolka taped murders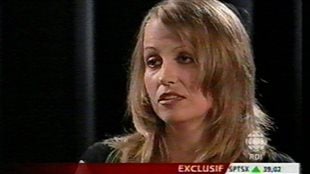 The case dominated the news after Bernardo and his then-wife Karla Homolka were arrested in the early 1990s. Homolka got a reduced sentence of 12 years for agreeing to testify against her husband.
She had portrayed herself as having had a minor role in the crimes, but after the deal was done, a video surfaced showing she participated actively. News surfaced that the two had allegedly drugged Karla's sister Tammy so Paul could rape her. Tammy died, but police believed the explanation that she choked on her own vomit after drinking too much, and pressed no charges.
Homolka and Bernardo later divorced. She is now married with three children and living in Guadeloupe and living under the name Leanne Bourdelais. Bernardo has been declared a dangerous offender and is likely to never be released from prison.
'A kind man'
"He is a kind man, a Christian, a very nice man," says the woman who now wants to marry Bernardo. She is said to be as well-educated woman who is convinced Bernardo is innocent.
Prisoners have the right to exchange mail
The two have exchanged letters and Canada's justice minister says there is nothing the government can do about prisoners' letters and emails unless they have harassing or criminal content. Prisoners have rights in Canada.
The woman's parents are apparently horrified and are trying to talk her out of the marriage. The Q-M-I news agency says the woman is "rethinking" her plan.