Canadians like to have beer when they watch hockey, drink wine at dinner, and sometimes have cocktails after work. But health officials say they underestimate how much they drink and the cumulative, negative effects on their health. The Canadian Centre on Substance Abuse says that after tobacco, alcohol is the substance that causes the most harm in Canada. ​
"It's interesting. When you ask people about alcohol, they'll talk about alcoholics which is a very small percent, maybe three or four per cent of the population," says Gerald Thomas, an associate with the Canadian Centre on Substance Abuse. "They'll talk about liver cirrhosis. Some people understand about drinking and driving. These are the well-known risks.
"(But) very few people understand that even one drink a day increases your risk of certain types of cancer…Very few people understand there are a lot of chronic diseases… conditions that are affected by even moderate alcohol consumption."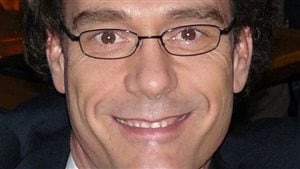 Alcohol linked to 60 conditions
Heart disease, stroke, diabetes, pancreatitis, fetal alcohol syndrome are all conditions that are linked to alcohol consumption. Since no one disease dominates, as is the case with tobacco and lung cancer, no clear advocacy groups have emerged, says Thomas. He says some 60 conditions are linked to alcohol consumption.
Canadians drinking more
Figures show that consumption in Canada peaked in the mid-1980s, then declined until 1996. Since then, they have gradually increased.
Twenty per cent of the population are heavy drinkers. The majority drink moderately and there is a small proportion of abstainers. Moderate drinking is considered to be 10 or fewer drinks per week for women, with no more than two per occasion. For men, it's 15 drinks per week, with no more than three at a time.
How much alcohol is in that drink?
A major problem is that most people don't understand what one drink is. They rarely measure and so, tend to underestimate how much alcohol they consume.
Health officials have approved new guidelines to help Canadians understand and moderate their consumption. They will be rolled out in advertising and notices where liquor is sold.