A Vancouver man recently complained to police that an unmanned aerial vehicle (UAV) visited his 36th floor condominium during dinner and then moved on to peek into other windows. His was not the first case reported.
While Canada regulates commercial drones, there are few restrictions on those for recreational use. That raises the issue of privacy, a subject that has been studied by Ciara Bracken-Roche, a doctoral candidate and member of the Surveillance Study Centre at Queen's University in Kingston, Ontario. She has contributed to the centre's report prepared for Canada's Privacy Commissioner.
Listen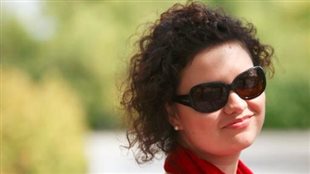 'Who's at the other end?'
"Individuals really don't like the idea of UAVs that fly too high to be seen, or those that might see into their homes, whether it's with a video camera or other types of sensors," says Bracken-Roche. "Our (public opinion) survey really showed that visibility and transparency with regard to UAV usage, and knowing who's at the other end operating that UAV are really important to the Canadian public."
There are no laws specifically governing drones, however, authorities could conceivably bring charges based on criminal harassment or voyeurism. But finding out who is operating a recreational drone in order to prosecute them could be difficult. "That's a question that people are really starting to ask," says Bracken-Roche.
'Privacy…value Canadians hold dear'
"While privacy…is difficult to define from person to person, our survey data showed that it's clearly a value that we hold dear within Canada and elsewhere. And the question of privacy, surveillance and UAVs has been enmeshed since this conversation started in Canada.
"So, in terms of UAVs, I think we need to get behind that word 'privacy' and that concept and start giving it some more shape and definition."