Prime Minister Stephen Harper's refusal to fill 22 vacancies in Canada's Senate is "rather unusual" and probably illegal in the view of Gary Levy, who teaches political science at Carleton University and is an expert in Canadian Parliamentary Institutions.
Listen
Prime minister said to be posturing
Several senators have recently been embroiled in spending scandals and the refusal "gets him off the hook," says Levy, in that it distances him from them in the lead-up to a federal election in October. Levy suggests Harper is posturing and, that if elected, he would eventually fill the vacancies.
Canada's Parliament has two houses with equal powers and legislation must be passed by both, as well as by the queen's representative, the governor-general. The House of Commons is elected and the Senate is appointed by the prime minister.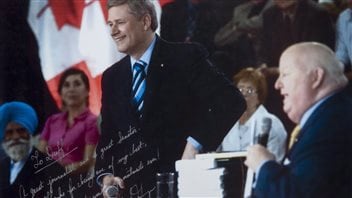 Provinces leery of Senate change
The Senate was originally created to give representation to Canada's five regions—now ten provinces and three territories. It is often called the chamber of sober second thought. It may take more time to examine legislation, sometimes finding problems that the House missed, and it may initiate policy studies and benefit from the expertise of appointed senators.
There have been on-going calls to either change the appointment process for the Senate or to abolish it altogether. The Supreme Court recently ruled that any change would require constitutional amendment. That would require agreement from most of the provinces and some provinces have steadfastly resisted. This has frustrated the prime minister.
Prime minister tries 'to force the issue'
"He would like to have an elected Senate and he's tried over the last several years reform the Senate to make it into an elected body and he has been unsuccessful in doing that," says Levy.
"So with a bit of frustration on his part because there's no agreement on what changes would be made by a constitutional amendment…he's tried to force the issue by saying he's not going to appoint any more senators until the provinces and people generally agree on a new system of naming senators."
A Vancouver lawyer has launched a suit in Federal Court to try to compel Harper to fill the 22 vacancies in the 105-seat Senate. Levy's opinion is that the lawyer will win and that Harper will say he is obliged to make the appointments.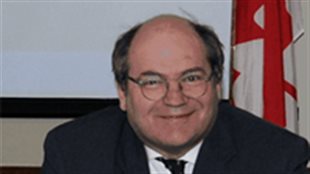 Opposition parties want change too
However, if Harper is thrown out of office in October it would fall to the party that wins to decide what to do.  The opposition New Democratic Party favours abolishing the senate by constitutional means and says it would seek agreement from the provinces. Levy says such an agreement would be unlikely.
Should the Liberal party gain power, it would like to change the appointment process by creating an independent body to advise the prime minister on the appointments. "That, they say, would solve the problem that we have now which is  unfortunate appointments—people keep getting in trouble and causing the institution to be in such disrepute." says Levy. He notes something similar exists in the British Parliament, upon which Canada's Parliament is based.
Government has 'played fast and loose' with our institutions
Levy takes a dim view of Harper's declaration that he will no longer make Senate appointments. "I think it's very important that we respect our institutions, that we make them work properly, the way they were intended, that we don't play fast and loose with our institutions which I think the present government has tended to do with things like it's fixed election date, and prorogation in the face of non-confidence, other things that were not intended to work the way they've been doing it.
"It causes all kinds of problems down the road. I think we need to get back to basics regarding how our institutions work and are supposed to work. And certainly not appointing senators is something that has never been tried before."