While fresh winds of change are blowing through Canada's international policy, those winds aren't likely to lead to any thaw in relations with Russia, says a Canadian expert on foreign policy and military intervention.
Stephen M. Saideman, the Paterson Chair in International Affairs at Carleton University in Ottawa, says, unlike with other foreign affairs files that the Liberal government of Prime Minister Justin Trudeau inherited from his Conservative predecessor Stephen Harper, he expects little change in Canada's posture towards Putin's Russia.
"I don't think this government came in thinking that the previous government had really messed things up, except for maybe to be more blustery than they would prefer," Saideman said.
While Canada, with its very large and vocal Ukrainian community numbering over 1.2 million people, was one of the first Western countries to slap on sanctions on Russia and cut all military ties with the Kremlin over its annexation of Crimea and its support for the separatist rebels in eastern Ukraine, the two Arctic neighbours have managed to maintain a cooperative relationship in the north.
"There has been no interruption of Arctic cooperation despite the significant tensions elsewhere over Ukraine," said Prof Michael Byers, Canada Research Chair in Global Politics and International Law at the University of British Columbia.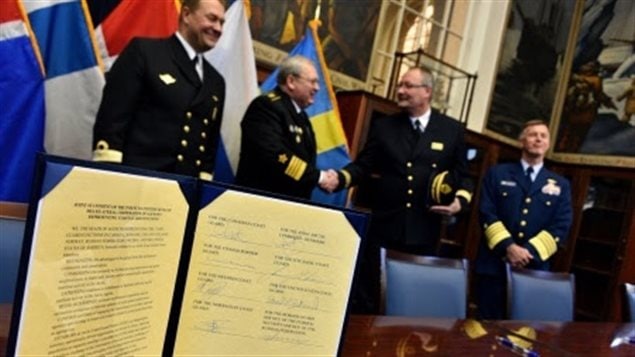 Last fall, representatives all eight circumpolar nations – including Canada, the United States and Russia – signed a historic deal committing their coast guards to cooperate and coordinate their work in the treacherous but increasingly accessible Arctic Ocean.
"First of all, there is a clear mutual interest in continuing Arctic cooperation," said Byers. "The Arctic is a very remote and very hostile environment where countries cannot accomplish some important things unless they work together."
But it will be very hard for Canada or the United States and other Western powers to develop positive relations with Russia on other issues as long as Russian President Vladimir Putin continues with his confrontational foreign policy, said Saideman whose research interests focus on the causes and consequences of intervention into intra-state conflicts.
"So for instance, Russia is not just continuing with aggression in Ukraine, it's also been most confrontational in Syria, its bombing campaign has mostly been aimed at folks that we want to win and not so much at ISIS," Saideman said. "I think while we can separate these issues and try to work with Russia on discreet Arctic security issues that we have something in common, it's going to be very hard to do so."
He expects relations between Russia and Canada to continue to be frozen in the medium term, Saideman said.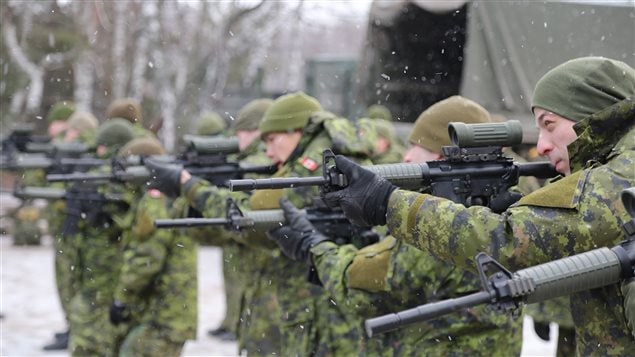 "There is not a whole lot Canada can do besides continue to participate in various NATO missions to reassure the countries that are the closest to Russia, which is mostly the Baltics – Lithuania, Latvia, Estonia – but also Hungary, Poland and Romania," Saideman said. "We continue to do exercises with those countries, we continue to rotate in and out our planes that fly as part of the Baltic air patrol, which is a NATO effort to make sure that these countries have at least a token air cover. And we have to continue our sanctions against the Russian economy."
While Russia is highly unlikely to succumb to Western pressure to give back Crimea, Saideman said he thinks in longer term Russia can, perhaps, be compelled to end its military support for the rebels in the Donetsk and Luhansk regions of eastern Ukraine in exchange for some political influence in Ukraine, which the Kremlin considers vital to its national interests.
And on Syria file the West and Russia are very unlikely to cooperate, Saideman said.
"This is going to be really hard because Russia's priority is logically opposed to our priorities," Saideman said. "They want to keep Assad in place and we find that a real problem because Assad is actually the major source of refugee flows, he's also the major inspiration for ISIS, and it's not clear that we can get ourselves to victory with Assad in place."