"You're a monster!" (Vancouver protester)
Montreal-born artist Rick Gibson is nothing if not controversial.
In the early 1980's he was using legally embalmed animals in freeze-dried sculptures.
In an exhibition in London UK, in 1987 Gibson freeze dried 10-week old human fetuses and attached them as earings to a female mannequin head in a piece called "Human Earrings".
The London police seized the piece and charged both him and the gallery owner. Eventually Gibson and the gallery owner were fined several hundred pounds for "outrage to public decency". Gibson was also expelled from the college where he was studying post-graduate art.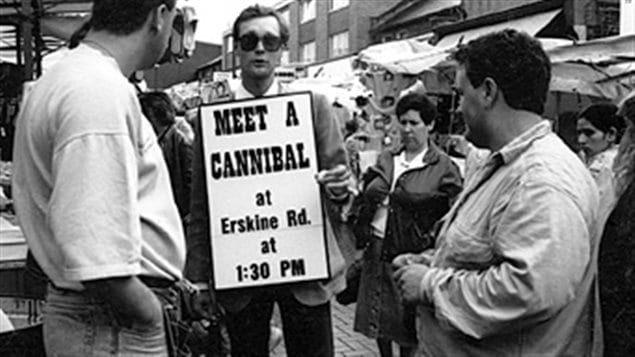 While still in England, he was later again arrested and convicted of "behaviour likely to breach the peace", for other "performance art" efforts.
He also publicly ate a piece of human flesh in England although not charged for that as there was no specific law against what he did.
Moving back to Canada he repeated that act in Vancouver British Columbia and was charged by police there, although the charge of publicly displaying a disgusting object was dropped.
However on this date in January 6 1990, his "art" went a bit too far for quite a few Vancouverites.
In December he had announced he would publicly squish a pet store rat he named "Sniffy" between two canvasses to create a diptych.
On January 6, 1990, the day of the 'performance piece" outside the Vancouver public library, about 300 angry people showed up at the site.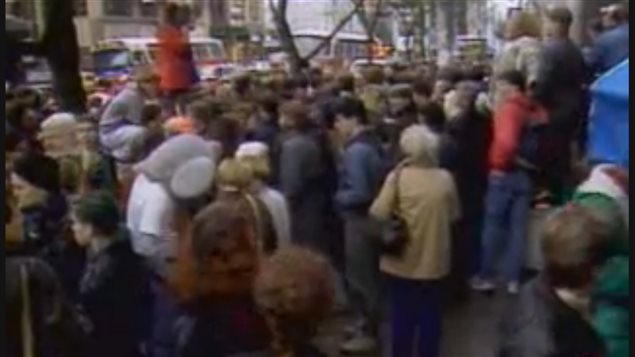 Before the event though, a group swiped the killing apparatus from the back of his rented truck.  Gibson then went to the library to announce the killing had been called off and said the rat had been returned to the pet store, but  public anger was not calmed when he unwisely said the rat would be used as live food for a reptile.
The crowd began angrily harassing him, apparently one or more in the people giving him a smack on the head, punching and shoving him. Many in the crowd chased him down the street yelling threats as he ran away.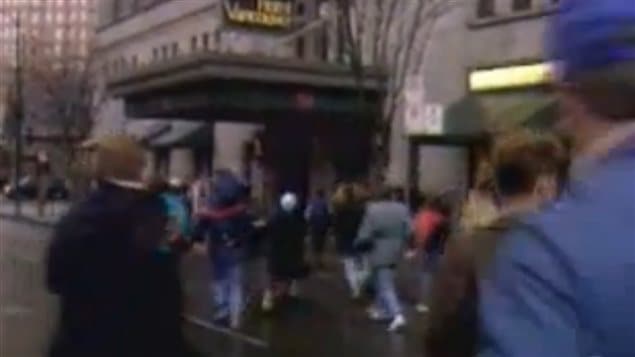 As for Sniffy, animal rights people bought Sniffy for $3.99 plus tax, and gave it to a safe home.
additional information – sources