"Music is the landscape of Canada" Marc Jordan 
It's called "Music Monday" and it started twelve years ago as a way to promote the value of music education for children and young people in schools and communities.
Every year on the first Monday in May, communities, schools, groups, and anyone who wants to, can join in the national event to sing.
This year, 2017, is a special year, it's Canada's 150th anniversary and that requires a special song.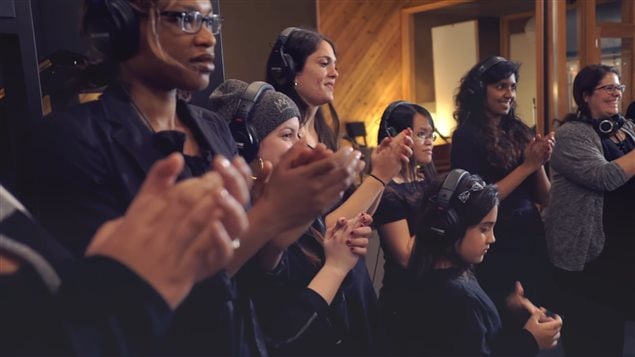 For that two great Canadian singers and songwriters got together, Marc Jordan and Ian Thomas. Jordan's songs have been on 35 million CD's and is collaborating with  Rod Stewart for Stewart's next album.  Thomas has many top 20 records, has composed for 22 feature films and won many awards.
Their anthem they created for this anniversary year is called "Sing It Together", and features Inuit throat singing, Métis fiddling, indigenous drumming, and children's choirs in celebration of Canadian musical heritages.
Marc Jordan says of the piece, "We hope it will be a song that illuminates the mosaic of music and cultures that thrive in every corner of the country".
The 2017 Music Monday sing-along (May 1st this year)  will be led by a live-streamed national showcase concert from our nation's capital in Ottawa, in recognition of the sesquicentennial year.  It will also continue last year's #MMC2C2C initiative with a day-long webcast of videos from music programs.  This year, the webcast includes the northern coast-line that is home to many indigenous people.
Those wishing to participate in Music Monday 2017 are invited to visit www.musicmonday.ca for more information and to find ways to get involved, such as learning "Sing It Together" to join in the nationwide sing-along, creating a school or community event, or submitting a video to be included in the nationwide #MMC2C2C webcast on Music Monday. Videos must be from within Canada and relate to Canadian schools, music groups, businesses or community programs.  Preference will be given to performances of Canadian music.
Additional information – sources