About 60 members of the Royal Canadian Air Force's 408 Tactical Helicopter Squadron, based in Edmonton, Alberta, departed for northern Iraq on Monday to relieve their comrades in arms from Quebec who've been in Iraqi Kurdistan for the last six months.
The air crew and support units from 3rd Canadian Division Support Base will assume the duties of the Tactical Aviation Detachment of Air Task Force-Iraq as part of Operation IMPACT, the Canadian Armed Forces' commitment to the fight against Islamic State militants in northern Iraq, officials said.
They will fly and maintain up to four CH-146 Griffon helicopters, co-located with the Canadian-led field hospital at Camp Érable, in northern Iraq.
"The Royal Canadian Air Force is proud to be part of the Canadian Armed Forces' contribution to the ongoing fight against Daesh," said in a statement Maj.-Gen. Christian Drouin, Commander 1 Canadian Air Division, referring to the Islamic State by its Arabic acronym. "We provide air power that integrates with and supports our CAF and coalition partners. The tactical helicopter detachment is a crucial component of this commitment."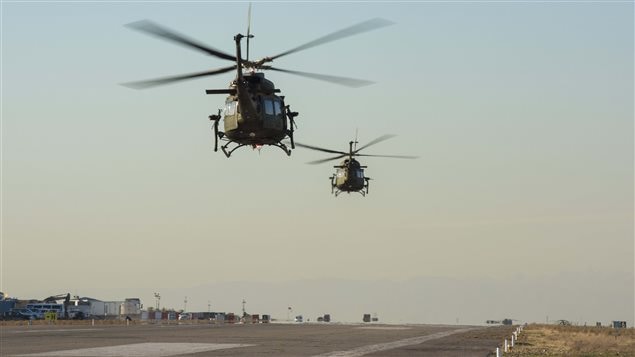 The Canadian government first deployed CH-146 Griffon helicopters and personnel to Operation IMPACT in May 2016. Currently there are four CH-146 Griffon helicopters in theatre.
Canada also has deployed to the region one CC-150(T) Polaris air-to-air refuelling aircraft, and up to two CP-140 Aurora intelligence, surveillance and reconnaissance aircraft, both of which are based in Kuwait.
There are about 830 Canadian military personnel based in both Iraq and Kuwait, including dozens of special forces soldiers who've been training Kurdish peshmerga fighters involved in operations against Islamic State militants in northern Iraq.