Prime Minister Justin Trudeau is headed for a meeting of U.S. state governors in Providence, Rhode Island on Friday, hoping to educate state leaders about the importance of economic ties between the two North American neighbours ahead of crucial trade talks with President Donald Trump.
Trudeau, who will be accompanied by a number of federal and provincial representatives, will address some 40 governors at the 109th Summer Meeting of the National Governors Association (NGA).
At the same time officials in the Prime Minister's Office insist that Trudeau's participation in the meeting is not intended to sideline President Trump.
"I want to emphasize that's simply not true," a Prime Minister's Office spokesperson said, speaking on background to CBC News. "There is absolutely no evidence that we're somehow avoiding President Trump. And we are not, in any way, trying to reduce direct contact with, or circumvent, the White House."
The prime minister is also scheduled to have a face-to-face meeting with Vice-President Mike Pence, who will also introduce Trudeau before he takes the stage for his address Friday.
Crucial relationship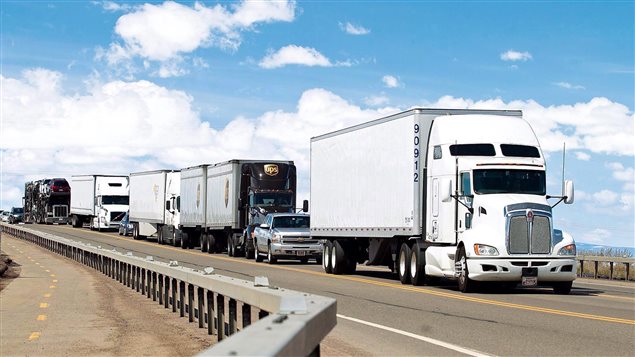 "No countries share a closer bond than Canada and the United States," Trudeau said in a statement. "Each day, hundreds of thousands of people cross the border to work, travel or visit loved ones. Ever more integrated supply chains draw our economies closer together, bringing jobs and prosperity to Canadians and Americans alike."
Canada and the United States share the largest trading relationship in the world, Trudeau said. Bilateral trade between the two countries was valued at $882 billion in 2016, and Canada is the largest secure supplier of energy to the U.S.
Canada is the number one export destination for 35 American states, and bilateral trade and investment supports millions of jobs on both sides of the border. In fact, over two-thirds of the governors at the meeting represent states that have Canada as their number one export destination, the Prime Minister's Office said in a statement.
Those crucial trade ties, threatened by a growing protectionist sentiment in the U.S., will be the focus of Trudeau's speech as he tries to build alliances ahead of vital talks on renegotiating the North American Free Trade Agreement between Canada, U.S. and Mexico this fall.
The two countries are also locked in a festering dispute over Canadian exports of softwood lumber, as well Ottawa's financial support for plane-maker Bombardier and Canada's dairy supply management system.
Seeking state allies
"Canada serves as one of the United States' most important allies and trade partners, so we are eager to hear what the prime minister has to say," said meeting host Rhode Island Gov. Gina Raimondo.
Virginia Gov. Terry McAuliffe, chair of the NGA, said he was thrilled to welcome Trudeau.
"I know my fellow governors will agree that our relationship with Canada is essential to our states on key issues like trade, tourism, energy and many others," McAuliffe said.
"I am confident that meeting attendees will benefit from the prime minister's important perspective on relations between our two nations and how we can strengthen the partnership that makes life better for families on both sides of our shared border."
With files from CBC News