At 18 years old, Canadian Denis Shapovalov surprised the tennis world by defeating the world's number-two player, Rafael Nadal at the Rogers Cup in Montreal last night.  The teenager from Richmond Hill, Ontario won 3-6, 6-4, 7-6 against Nadal in the third round and moves on to a quarterfinal tonight with France's Adrian Mannarino.
The win made Shapovalov the youngest player to reach the quarterfinals' since 1974 when Bjorn Borg did.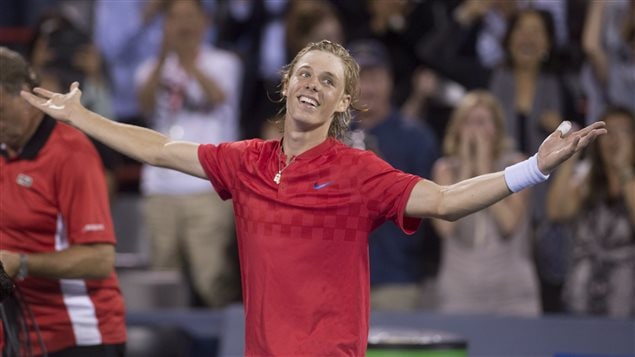 'It's what I dreamed of'
It's what I dreamed of all my life growing up, playing guys like Rafa (Nadal), Roger (Federer), Andy (Murray)," Shapovalov said. "You know, my dream came true today."
Cheering from the stands were hockey great Wayne Gretzky and Olympic swimming winner Penny Oleksiak along with astonished fans. After losing to Shapovalov, Nadal said "He played well. He has a great potential. I wish him the best. He has everything to become a great player."
It will be interesting to see how Shapovalov progesses. Canadian fans have been disappointed that another young tennis player, Eugenie Bouchard has not fared well after initially rocketing in to prominence in 2014 when she made the finals of a Grand Slam in singles at Wimbledon and the semifinals of the Australian Open and French Open.