The LINK this week features Lynn Desjardins, Carmel Kilkenny and Levon Sevunts (video of show at bottom)
Listen
Today on The LINK,
Refugee Detention Ruling
In Canada's immigration system, decisions are made to detain certain people who are seeking asylum here. But recently, a judge called the process arbitrary. He also said it was Kafkaesque. That of course refers to the book written by Franz Kafka, which describes a senseless and menacingly complex justice system. The Ontario Superior court judge ruled 38-year old Ricardo Scotland should be freed, because no one knew why he was detained. Refugee advocates were exhilarated. To find out why this ruling is important Lynn Desjardins spoke with Janet Dench, executive director of the Canadian Council for Refugees.
Yemeni Cholera Outbreak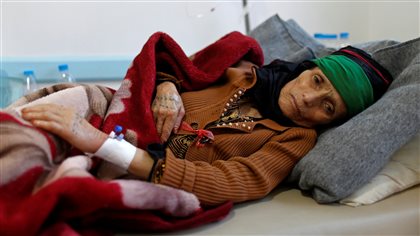 Yemen's situation is going from bad to worse. The country is ravaged by an intractable civil war that erupted in 2015. More that ten thousand people have been killed. Two million people have been displaced by the fighting. And over 10 million are in need of urgent humanitarian assistance, as Yemen now has to deal with the world's largest cholera epidemic. To hear more about the conditions, Levon Sevunts contacted Canadian aid worker Wael Ibrahim.  He is CARE Internatational's country director in Yemen, in the capital of Sana'a.
Solar Eclipse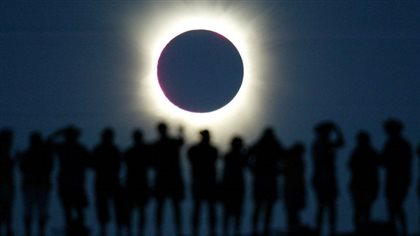 Monday August 21st, the solar eclipse will track across the United States allowing people to witness the celestial event in its totality for the first time in almost a century. In Canada, we'll get a partial experience, greater and lesser depending on how far north we are. But the anticipation is building. Scientific and cultural institutions across the country are welcoming people to come and experience the spectacle SAFELY. Many warnings have been issued about the proper eye-wear, and NOT to take chances with your vision. In Montreal, the Rio Tinto Alcan Planetarium is part of the city's complex known as the Space for Life. which includes the Insectarium, the Biodome and the Botanical Garden. Loic Quesnel is one of the scientific animators. He told Carmel Kilkenny what the planetarium is doing on the 21st, when they welcome visitors free of charge, and he described his memories of the total eclipse in Riems, France, in 1999.
Images of the week