It has a rather odd sounding name, EMUS, but looks like an outright GP racing motorcycle.
The motor weighs a mere 20 kilos but produces over 200hp.
Its an electric racer entirely designed and built by students at the university where it gets its name, Electric Motorcycle Universite de Sherbrooke (EMUS).
The bike has already won in competition with electric motorcycles build by other universities in the U.S.
Felix-Antoine Lebel is PhD student in electrical engineering at the Universite de Sherbrooke in Quebec, and captain of team EMUS.
[
Listen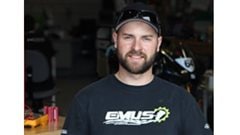 The effort began several years ago, and the students quickly decided that rather than adapt their designs into an existing motorcycle frame, as others have done, they would build the frame around their designs.
Lebel says this gave them a better way to control their design and make it not only fast but reliable.  They even designed their own batteries and all monitoring and control modules and programmes.
Lebel says the EMUS has the equivalent power of any recent supersport 600cc motorcycle similar to a Yamaha R6, or Honda CBR.
The EMUS team recently won their second university championship with their bike, one of the reasons being they've also designed a re-generation feature which uses the motor as a generator when slowing to produce electricity to recharge the battery.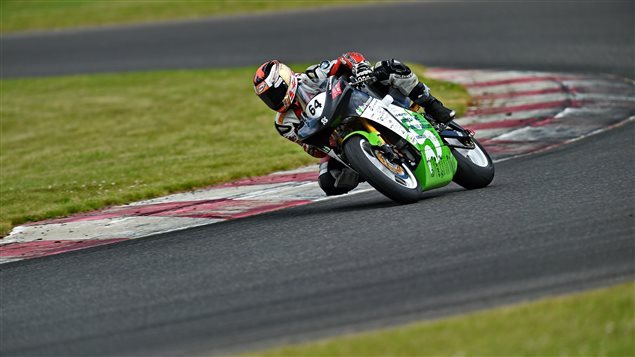 They've also been concerned about ensuring reliability so they can assure that they'll finish a race they start, often a problem for competitors who have sacrificed reliability for outright power in their machines.
The next step for students at the University of Sherbrooke is to enter the moto-student challenge in Europe
In that event, teams are provided with the same motor and have to build according to strict specifications.
Lebel also notes that a new professional racing class for electric motorcycles will be created in 2019
Additional information