Bank of Canada officials surprised many with the a second interest rate hike today, brining the benchmark rate up to one per cent now.
This comes after the increase in July that followed seven years of increasing monetary stimulus.
"The domestic economy is strong"
Dawn Desjardins is a Deputy Chief Economist at the Royal Bank of Canada (RBC). She says they were surprised as well:
"We did think that the Bank was going to raise rates but we thought they'd probably wait until October, thinking that you get a few more data points on how the economy performed over the summer months, and see if the very small uptick in inflation that occurred in July would continue, but, they decided to go forward." she said.
Desjardins says even though the rate has increased we are still in a historically low interest environment. And it did stimulate the Canadian economy.
Listen
Steady growth in 2017 was reflected in the surprising GDP figures of a four and a half per cent increase for the second quarter.
Desjardins says Canadian consumers played a major role with their spending, but she says an increase in business investment also played a role, something that was long overdue according to many analysts.
"What it seems to suggest is that this increase in demand has finally boosted capacity usage and they need to expand that capacity if they're going to be able to continue to meet this demand." according to Desjardins.
She says there's also been an improvement in exports, both to the United States but internationally as well, as global trade volumes are picking up.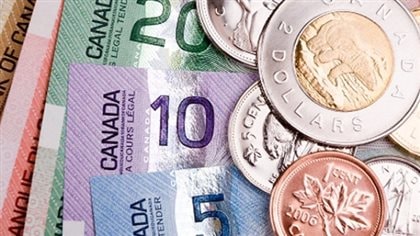 When it comes to Canada's real estate market, the cooling will continue.
"The market has reacted quite significantly to policy changes put in place by provincial governments but this is going to add another layer onto that." Desjardins says.
She foresees more balanced conditions, as house prices have fallen month by month, particularly in the overheated Greater Toronto Area.
The effect of tthe rate-hike was almost instant with the Canadian dollar soaring a full cent, to .82 cents on the U.S. dollar.
As for the broader economy, Desjardins says it will take some time for the change to move through the system.
Canadians may think twice before making the large purchases such as household appliances, or cars perhaps, but overall, the domestic economy is strong" Desjardins say
She says the U.S. Federal Reserve is beginning to review the situtation in the United States as well, so we shouldn't be out of syn with our neighbors to the south.
It remains to be seen, however, what effect this hurricane season will have on their economy.
Hurricane Irma is bearing down with Hurricane Jose now developing out in the Atlantic.
"Other economies, the Euro-zone, the U.K. their rates are holding pretty steady as we go forward, so we are in that respect, just a little bit further ahead, in terms of economic growth and reaching the economy's capacity."
Desjardins, like most economists does foresee another rate hike before year's end.
And while it's a reflection of the growth and strength of the economy it is not great news for the 47 per cent of Canadians found to be living pay cheque to pay cheque, according to more findings released today.
Meanwhile, just after 4 pm, it was reported that the prime rate is going up to 3.2 per cent.