There's a new face on Canada's $10 bill today–the face of a woman, the face of a black woman, the face of a determined woman, the face of a beautiful woman, the face of a woman who stood up for justice.
Her name is Viola Desmond.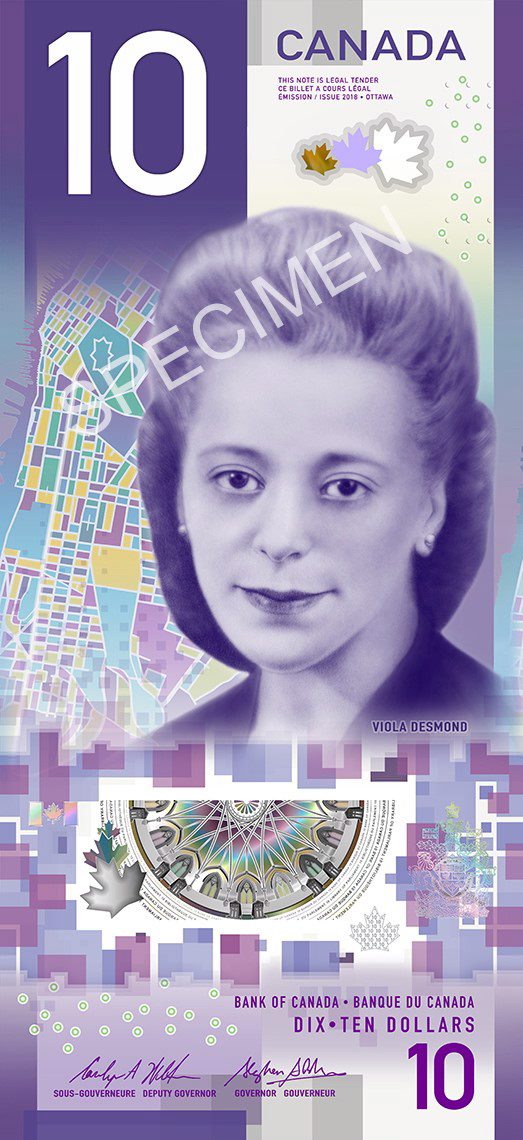 Nearly 72 years ago, on November 8, 1946, she refused to leave the whites-only section of a movie theatre in New Glasgow, Nova Scotia.
She was arrested, fined and humiliated, nine years before Rosa Parks refused to give up her seat to a white passenger on a bus in Montgomery, Alabama.
Parks became a U.S. civil rights icon.
For many years, Desmond, who died in 1965 at the age of 50, was largely forgotten in Canada, except by her fellow citizens in Nova Scotia's black community.
Not anymore.
In recent years, Desmond has been featured on a postage stamp, her name is on a Halifax harbour ferry and plans are currently underway to name a park in Toronto and streets in Montreal and Halifax for her.
Today in Halifax, in a ceremony at city's Central Library, Canada's justice minister, Bill Morneau, and the Bank of Canada's governor, Stephen Poloz, unveiled the new bill.
Desmond becomes first black person – and the first non-royal woman – on a regularly circulating Canadian bank note.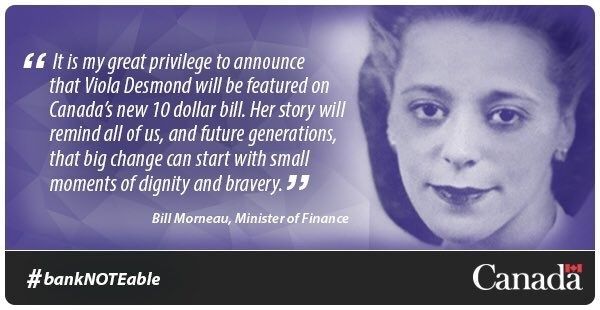 Like Desmond, Rev. Darryl Gray, a pastor at two Montreal churches over the course of 20 years and a long-time civil rights activist in both Canada and the United States, where he is currently involved in the Frontline and Black Lives Matter protest movements, grew up in Nova Scotia.
I spoke to him Thursday about Desmond and her legacy.
Listen