Listen
More than 10,000 shipwrecks litter Canada's rugged Atlantic coast but the government is too poor to salvage them. Private operators would like to but cannot ever since the province of Nova Scotia passed a law three years ago making it illegal.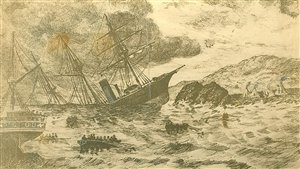 "The shipwrecks are being lost at an alarming rate," said Terry Dwyer, diving enthusiast and author of a book called Wreck Hunter. "Certainly here on the east coast where the North Atlantic is pounding our coastline the shipwrecks are deteriorating rapidly. The ocean is like a caustic soup for anything that is made of metal or wood so they're being destroyed."
Very unpredictable weather is one reason why there are so many wrecks in the region. Historically, fog often made it difficult to see the uncharted, rocky and irregular coastline.
Heavy ship traffic since the 1600s means many kinds of ships from many different nations have gone down in these waters. "I'm certain there are ships here from just about every nation in the world," said Dwyer.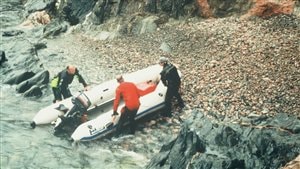 His favourite place to see them is St. Paul Island which almost every ship had to pass to get to Newfoundland, Nova Scotia, or the St. Lawrence River leading into North America. It is a rock about 5 kilometers long most often shrouded in fog and there are over 350 recorded wrecks there that date back to the 1600s.
"The water is crystal clear up there," said Dwyer. The majority of wrecks in the shallow water have been beet to pieces, but they're there, they're recognizable, steel-hulled ships, canon ships, all different types of ships that have wrecked there over the past 300 years."
Treasure hunters used to be allowed to keep most of what they found under Nova Scotia's Treasure Trove Act. They were required to hand over 10 per cent of non-precious artifacts to the province. But that law was repealed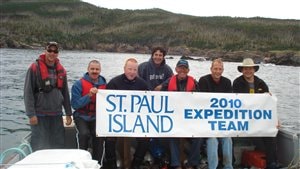 and divers must get special permits from the government to do any reconnaissance work. Only two were issued last year.
Nova Scotia said it wanted to match the spirit of the UNESCO Convention on Protection of Underwater Cultural Heritage which prefers not disturbing underwater artifacts. There are provisions for removing and preserving some artifacts for museums but the government of Nova Scotia says it does not have money for shipwreck salvaging.
Partnership arrangements between large corporation and salvage companies would be a good way to overcome the lack of funding, said Dwyer and he doesn't understand why the government is not investigating that possibility.