At least 23 Canadian women who were taking Yaz and Yasmin oral contraceptives have died, all of them under 39 years old, reports the public broadcaster, CBC. It obtained documents from Health Canada indicating doctors and pharmacists are concerned about 600 adverse reactions they suspect were caused by the popular birth control pills.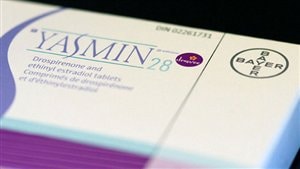 The pills are believed to increase the risk for blood clots by between 1.5 to three times.
A class action lawsuit is planned in the province of Ontario against Bayer, the maker of the drugs, alleging deaths and injuries were caused by them. Bayer says there is no difference in the risk for blood clots associated with Yaz and Yasmin than there is for other oral contraceptives.
One of the women included in the suit, 18-year-old Miranda Scott, was working out at a gym when she collapsed and died three years ago. Her autopsy report concluded she died after blood clots formed throughout her body, a complication sometimes reported with birth control hormones.