Listen
Canada's privacy watchdog is expressing "significant concerns" about a U.S. program to gather data from internet and global telephone use. Jennifer Stoddart, Privacy Commissioner of Canada plans to find out how the personal information of Canadians may be affected.
Prism reveals a wealth of information on individuals
The massive data collection program called Prism was revealed to the world last week. While it does not look at the content of e-mails and other communications it does collect information about who is contacting who, when and where they are located.
This can reveal a wealth of private information about people. For example if someone connects with a doctor's office and then an HIV clinic that might suggest information that a person would rather keep confidential.
A person may contact someone else who is connected to a questionable group and thereby draw the attention of spy agencies even though they may themselves have nothing to do with the group.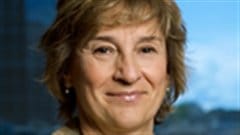 Canadian privacy laws don't protect against Prism
Canadian law protects citizens from eavesdropping much as U.S. law protects its own citizens. Canada's Minister of Defence, Peter MacKay said in parliament that Canadian spy agencies collect megadata in a program "that is very much directed at activities outside the country, foreign threats, in fact." He added that "There is rigorous oversight."
None of that prevents U.S. authorities from monitoring what may pass through servers on its territory from Canadians or anyone else using the internet. For technical reasons, much of the world's internet communications go through the U.S.
European Union lawmakers today attacked the United States for mining data from their citizens and companies and demanded they be afforded the same protection as have US citizens.
Encryption can provide some protection
Internet users can take some action to try to protect themselves by asking Facebook and Google to encrypt their communications, suggests Tom Dean, associate professor of computer and electrical englineering at Queen's University in Kingston, Ontario. That wouldn't stop Prism from collecting their data entirely, he says,  but it would make it more difficult in that agents would have to make direct requests from Google and Facebook.