Following heavy rain storms across much of southern Canada, northern areas have remained hot and dry. With that heat comes summer thunderstorms and lighting strikes which have ignited dozens of huge fires.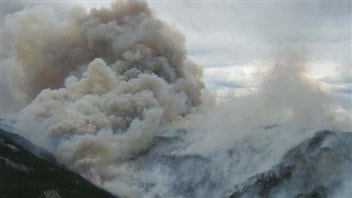 In northern Quebec,more than a dozen fires are raging unabated, including one near the Cree community of Eastmain. It's estimated that today that fire alone has spread over 300,000 hectares.
As the winds changed away from the community, the fire is now heading in the direction of a mine site which was shut down yesterday and its 800 workers evacuated.
Earlier this week, fire damaged power lines from northern Hydro sites causing blackouts in Montreal and elsewhere in southern Quebec.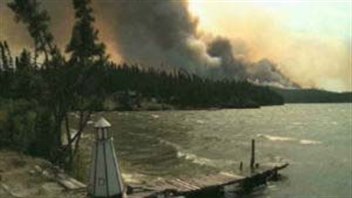 Meanwhile in the Northwest Territories, dozens are fires are keeping fire crews and water bombers busy. Some 43 fires were burning this week around the Dehcho region and around Wrigley.
Rain was forecast, but officials say it would take sustained rain over a day or two to make a real difference.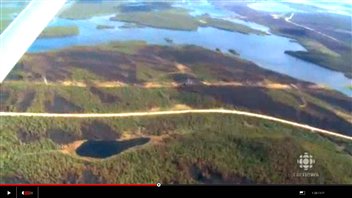 Earlier this week, smoke from dozens of fires in Labrador forced a temporary evacuation of the town of Wabush. Fires had been buring since June 23. This weekend, as crews battled the fires, rain helped to ease the situation enabling residents to return home