A new study points out a number of areas where there are conflicts of interest between the medical profession and pharmaceutical manufacturers.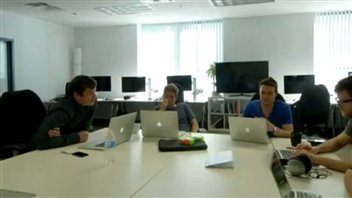 The study also ranks Canadian medical schools on the policies and practices regarding conflicts of interest, including such things as ghost written articles, and "freebies" by drug companies for doctors, and students.
Adrienne Shnier  is a PhD candidate in the School of Health Policy and Management at York University in Toronto, and co-author of the study
Listen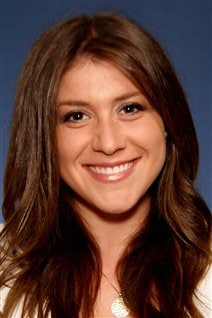 The study reveals rather substantial efforts by drug companies to promote their drugs by exposing medical students to biased, industry sponsored and commercially driven information.
The study is the first in Canada to take a comprehensive look at conflict-of-interest guidelines across Canada's medical schools. It was published this month in the journal PLoS One.
"We evaluated the conflict of interest policies of all the 17 medical schools in Canada and found that only one had relatively stringent policies and in 12 others, these policies were weak or nonexistent," says Adrienne Shnier who is also an intern with the Patients' Association of Canada and a research Fellow with the Pharmaceutical Policy Research Collaboration.
"The impact of biased education is seen in students as early as during clinical training in the hospital, through residency, and at the bedside, and can last their entire careers," says co-author Dr. Joel Lexchin, a professor at York's Health Faculty.
The suggestion is that by providing a variety of free samples,  sponsoring lectures, frequent visits by sales representatives and so on, are attempts to influence the prescribing practices of future doctors.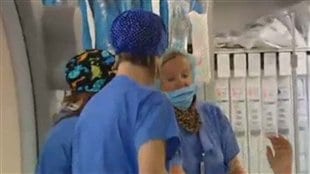 The concern is that drug companies may be exerting undue influence on future doctors to promote their products.  There is also concern that medical professionals may not be getting the full picture on a particular drug, may not be getting information about the best drug to prescribe for a particular treatment, and/or may not learn about equally effective but less costly drugs.
Others involved as co-authors of the study include: Kelly Holloway, a doctoral candidate in York's Department of Sociology; Barbara Mintzes, School of Population and Public Health, University of British Columbia; and Annemarie Jutel, Graduate School of Nursing Midwifery and Health, Victoria University of Wellington, New Zealand.
This study follows on the heels of another report, published last month in the Journal of Medical Ethics.  In that case, the paper suggested that University of Toronto students weren't properly informed of Big Pharma influence in a week-long free lecture series on pain and that the information on a particular painkilling drug may have been distorted.  About 1,400 former medical students were contacted by the school and told to disregard the information given in the lecture and the reference materials they were given.
Author of the paper, Dr Navindra Persaud, also points out that the maker of the painkiller in question was fined $630 million in the USA in 2007 for misleading advertising related to the drug.
Study appearing in PLoS Online
pain lectures- Global news report
Journal of Medical Ethics article abstract
 One of several TED talks on health industry, epidemiologist Ben Goldacre on skewed pharma drug testing (begins about 7:00 in)