Listen
Canada has one of the world's largest carbon footprints and should be driving the research on reducing greenhouse gas emissions, says the Pembina Institute, a think tank working to protect Canada's environment. Policy analyst P.J. Partington says the latest report from the Intergovernmental Panel on Climate Change (IPCC) makes it "clearer than ever that climate change is real, we're causing it and it's going to get a whole lot worse if we don't act."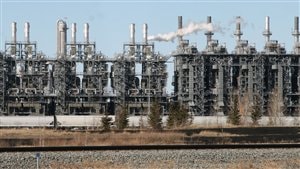 Canada has "a huge responsibility"
Canada is one of the 10 biggest polluters per capita, he says. "So we have a huge responsibility to deal with the problem. And we're also one of the wealthiest and most innovative nations, so we should really be at the forefront in terms of implementing solutions."
Canada is a big and cold country, notes Partington, so it needs a lot of energy to heat homes and to transport goods and people. "Our efficiency, the way we use energy, is a bit lower than a lot of other countries, and we haven't made much progress in terms of cleaning up our energy systems…We could be doing a much better job."
Blip does not negate warming trend, analyst says
Climate change deniers have been talking about a slowdown in warming that has occurred in the last 15 years. The IPCC made only a brief mention of the issue in its summary saying that short-term records are sensitive to natural variability and don't in general reflect long-term trends.
"It's important to remember that the past decade was the hottest in the temperature record," says Partington. "The past three decades have all been hotter than the one before and each of them has set the record. So clearly there is a long-term warming trend. But of course there's natural variability that's super-imposed on that."
Scientists are looking at reasons for the slowdown in warming including the possibility that the oceans are storing more heat. "It's not affecting our longer-term projections. We still expect rapid warming and large-scale change."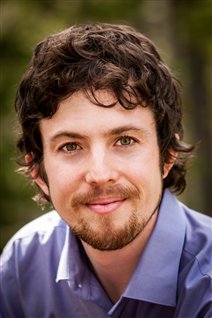 Canadians want action
Canadians want action on climate change, says Partington and if they want action from the government they will have to apply more pressure. He notes there is some progress being made by governments at the provincial level. The province of British Columbia has instituted a carbon tax and Ontario is phasing out its coal-burning electricity generating plants.
"There are a lot of examples…in Canada…of great climate leadership," says Partington. "That just needs to be scaled up at a national level."