Toronto's disgraced mayor Rob Ford has made the big time, featuring prominently on big American television comedy shows like Saturday Night Live. The NBC program parodied the mayor's repeated public apologies for such things as smoking crack, buying drugs, driving after drinking and using vulgar language on live television.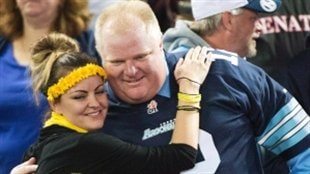 In real life, the Toronto city council wants to pass measures today to try to limit the mayor's powers since Ford refuses to step down. Ford also promises to fight the council's actions in court.
It all makes for gripping television.