Canadian retailers want to stop shoppers from going to the United States to hunt for huge bargains traditionally offered on what is called Black Friday.  They are making big efforts to get them to stay home and shop instead.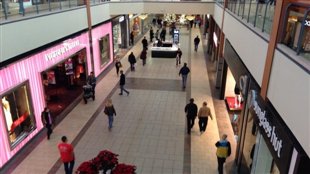 An estimated seven million Canadians cross into the U.S. to shop over the American Thanksgiving weekend, reports the website ezbordercrossing.com.
Products cheaper in the U.S.
Canadians often go to the U.S. to shop on weekends since the value of the Canadian dollar reached that of the U.S. dollar, and since the government increased the limits on how much they may bring back.  Prices are lower on many products in the United States.
Many Canadian shopping centers opened early today and retailers launched ad campaigns featuring big bargains to try to keep shoppers in the country