Domestic violence has a profound effect on work say Canadian researchers and they are launching a survey to find out more. The online survey invites responses from any worker over the age of 15 whether or not they have personally experienced such violence or witnessed it.
Listen
"We know that workers who are experiencing domestic violence are more likely to miss work," says Barb MacQuarrie, community director at the Centre for Research and Education on Violence Against Women and Children at Western University in Ontario. "They are more likely to be late…to be distracted. We know that there are safety concerns because their partners often stalk them at the workplace."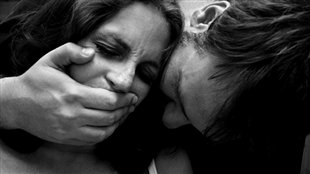 Employers have made allowances in Australia
Unions in Australia have studied the issue and have convinced some employers to make allowances for workers experiencing domestic violence. They may, for example, give them time off work for court appearances, allow them more flexible hours and refrain from firing them—something MacQuarrie says happens all too often.
A partnership between researchers at Western University and the Canadian Labour Congress, representing 3.3 million workers will mean many workers can easily fill out the survey and provide a broad picture of the issues.
Researchers hope the results will raise awareness among employers and workers and help them devise policies to limit the effects of domestic violence on the workplace.