Although it was put into place in 2010, Canada's Northwest Territories have just added the first four species to their "Species at Risk" act.
Listed as "threatened" are the Boreal and Peary Caribou, and a rare plant called the hairy braya, while polar bears have been listed as a "species of special concern".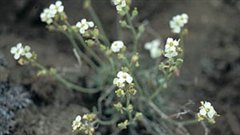 The category "threatened" means the species will become endangered is nothing is done, while "special concern" means there's a risk of the species becoming threatened because of biological factors or external threats, for example development.
Larry Carpenter of the Wildlife Management Council says the listing of the animals will not change hunting practices.
He says people are aware of existing hunting restrictions on the Peary caribou, and polar bears are already listed under the federal Species at Risk legislation.
Shortly after the NWT announcement, the Canadian Parks and Wilderness Society (CPAWS) released a report general critical of all levels of government across the country for their efforts over the past year to stop caribou decline in their regions.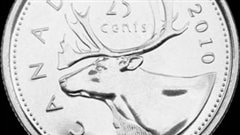 The report, co-authored with the David Suzuki Foundation is called, "Population Critical. How are the caribou faring?  It comes a year after the federal government issued a recovery strategy to prevent the woodland caribou from becoming extinct.
Ottawa's recovery strategy gave provinces and territories three years to come up with a plan to stop the decline of caribou herds in their jurisdictions.
Woodland caribou are already listed as threatened under the federal Species at Risk Act, primarily due to development.
"The forest itself is in danger" (Hebert-Daly)
CPAWS national executive director Éric Hébert-Daly says there has been a lot of discussion, but little else.
"The truth is while we wait and while we plan and we do all that work, the caribou aren't protected," he told CBC News. He says," They require significant amounts of habitat to be able to survive. So, if they are in danger, that usually means that there is so much disturbance of their habitat that the forest itself is in danger."
CPAWS gave three provinces and territories a medium grade for showing some signs of progress. The rest were accorded a low mark for doing little if anything to stop industrial development.eir habitat.
Scientists say local caribou herds need populations of 300 or more, and at least 65 per cent of their habitat undisturbed, to survive. But just 30 per cent of the country's herds meet those tests
In Canada's most populous province, Ontario, Anna Baggio,is co-author of a study by CPAWS-Wildlife League looking into routes for proposed new electric power lines into northern Ontario to service increasing populations and mining and development.
She says, "Province-wide, Ontario has already lost 40-50% of its historic boreal caribou distribution. And local caribou populations here are facing high-risk situations. If conservation measures are not built into new development plans, then Ontario's caribou could face the same fate as those in other provinces like Alberta, where continuing industrial development pressures threaten to wipe out some herds entirely,"
The study looked at several options for a new power line and concluded any new transmission lines should be built along an existing highway as all other options proposed would further fragment already disturbed ranges.
Trevor Hesselink, Director of Policy and Research for the group said. Hesselink, one of the co-authors, examined over 150 scientific papers in the review. He noted that 'pioneer' options would break new ground and fragment remaining intact areas.
David Suzuki Foundation- caribou
How are the Caribou faring (pdf document)