Listen
Programs that offer cash for wolf carcasses in the western province of Alberta don't work and the government should ban them, says the largest network of conservation scientists in the world. The International Union for the Conservation of Nature has written to the province's premier asking her to "eliminate the archaic and out-dated methods of wolf bounty payments."
Bounties not good management
"The problem with bounties is that it's not really a very good management practice," says Lu Carbyn, a University of Alberta biologist and member of the union. "You don't have as much control over it as if you would implement other programs."
Carbyn prefers more targeted approaches. For example the leader of a wolf pack can be caught and fitted with a radio collar. It can then be tracked from the air and the entire pack destroyed. This happens in some places in the United States where wolves are preying on livestock or are killing too many animals that people want to hunt.
In Alberta, municipalities and some private groups have offered bounties for dead foxes. That prompted the conservationists to complain that control over Alberta's wildlife management was being left to special interest groups.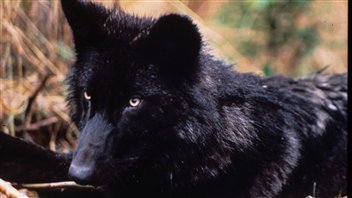 Private interests should not manage wolves
Instead, Carbyn says the provincial government should be managing the wolves. "I think the provincial government should take control over its resources and they should put in place a program that really addresses the problems that they have."
Predator control officers should come up with programs to address specific problems, Corbyn says, and they should monitor how effective the programs are. It not clear whether there is enough pressure to get the provincial government to act.