With global warming there concerns about Lyme disease carrying ticks is increasing throughout Canada.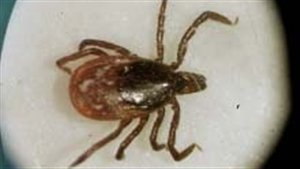 However, because Lyme was not common in Canada years ago, many doctors are unaware of Lyme disease symptoms which can mimic other illnesses.
In 2013, Ottawa public health reported 47 case of humans infected with Lyme, the most ever in one year.
And, with summer weather arriving, Ottawa Public Health and other public health agencies across eastern Canada, are again warning the public to watch out for signs of Lyme disease, an infection caused by Borrelia burgdorferi, a bacteria transmitted through the bite of an infected black-legged tick, or deer tick.
There are also calls for doctors in Canada to learn more about Lyme.
It seems especially difficult in Quebec.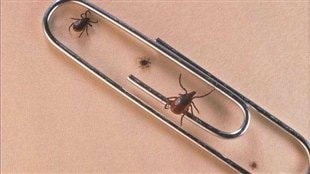 Marguerite Glazer says the past 12 years for her has been "hell" because of the severity of the symptoms, and because none of the several Quebec doctors and specialists could determine what was wrong with her. She was only diagnosed weeks ago after she went to a US doctor who has put her on antibiotic treatment for a minimum of a year, and perhaps longer.
Manon Laplante has a similar story, saying she spent two years going from doctor to doctor with none able to diagnose her and suggesting she was merely depressed.
According to Laplante, doctors in Quebec don't even have Lyme disease on their radar when it comes to diagnosing illnesses that resemble it. She said often times Lyme disease is misdiagnosed by doctors as fibromyalgia and chronic fatigue.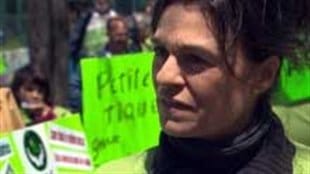 In Ontario,  veterinarians are somwhate critical of public health officials saying thsy they have been ahead of public health officials as they have been tracking Lyme cases since the 1990's as they collect ticks from dogs.
The disease was first recognized in 1975 in Lyme, Connecticut, but in the following decades, it has spread slow but steady movement northeward.
Up until 2011, there have been 120 cases of Lyme disease confirmed in Nova Scotia.
Dogs are not nearly as seriously affected by Lyme as are humans  Infections detected early can be treated with antibiotics, but if left untreated it can result in a wide array of very debilitating symptoms.
In New Brunswick,  a new study from Mount Allison University says the cases of Lyme bearing ticks is also increasing.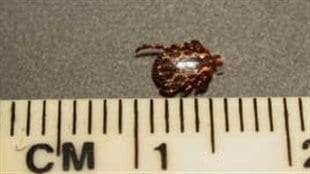 Previous studies have shown that for every six dogs infected there could well be one person in the area also infected.
Researchers there working with veterinarions collected 344 blood samples from dogs in seven health districts across the province in the fall 2013 and spring 2014 tick seasons. Results showed that infection rates had risen to seven per cent in the fall of 2013, compared to an infection rate of below one per cent three years earlier.
The university research team plans to test another 300 to 400 dogs at various veterinary clinics throughout New Brunswick this summer.