It's time to bring back fresh food to hospitals in Ontario, says the Ontario Council of Hospital Unions (OCHU). In May, the OCHU launched the Keep Hospitals Cooking campaign to pressure hospitals to serve freshly prepared meals, instead of reheated frozen food to patients, visitors and staff.
"A lot of [the food] is pre-cooked, comes in bags, and then it's put in warmers or microwaves and reheated," says hospital union representative Kevin Cook, who worked at a Hamilton-area hospital employee for 23 years.
Hospitals claim that budget cut-backs force them to contract food service out to factories.
"They are looking at the cost, instead of the health of patients," argues Cook, adding that patients need nutrients from fresh foods in order to fight off infections.
Cook says the unappetizing diet isn't cost effective in the long run, as some patients end up requiring nutrition shakes and supplements.
"They're having to spend more money on Ensures and other nutrient supplements, so they're not really saving at the end of the day", says Cook.
Food 'made in a dishwasher'
Another concern is the fact that unattractive food served to patients is rejected and wasted. One patient told Cook he didn't eat for three days and ended up serving the food to his dog.
"There's a quite a bit that goes into the waste… A lot of the meals look disgusting, like something made in a dishwasher, almost."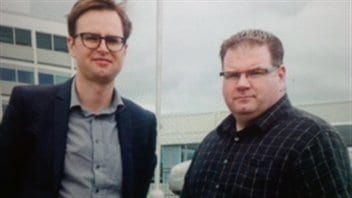 Cook would also like to see locally grown food used in the preparation of meals.
"It's putting money in the economies the hospitals are in," he argues.
There have been success stories in some hospitals that have given up on frozen dinners, with good results.
"The Sick Kids [Hospital] has gone back to fresh food. They have hired chefs", says Cook.
The campaign is also aimed at lobbying the government to put healthy food guidelines for hospitals in place, adding that such guidelines already exist in schools and restaurants.
"This is where the people are at their worst. We need the patients to get healthy, to get back to their families," Cook says.
Kevin Cook, Area 2 vice-president of the Ontario Council of Hospital Unions, talks to RCI's Gilda Salomone about the Keep Hospitals Cooking campaign.
Listen
External links:
For more information about the Keep Hosptals Cooking campaign: admin@ochu.on.ca.
Ontario Council of Hospital Unions – OCHU