The world can take steps to fight climate change and still have healthy, growing economies, says the Global Commission on the Economy and Climate. The commission, made up of executives, former prime ministers, finance ministers and a World Bank official, issued a report making economic arguments for moving toward a low carbon future.
ListenWhat's needed to 'prevent dangerous climate change'
"What they said is that we can do the things needed to prevent dangerous climate change and it will probably cost about one to two per cent of global GDP by the year 2030," says Stewart Elgie, a professor of law and economics at the University of Ottawa and chair of Sustainable Prosperity. "In other words, over the next 15 years we're going to get to the same place we would have gotten economically. It'll just take us three to six months longer to get there.
"The costs are relatively low. On the flip side, the costs of not dealing with climate change are much, much higher in terms of the impacts it will have on our environment, on our economy, dangerous weather events, disruptions of agriculture, melting arctic ice caps," says Elgie.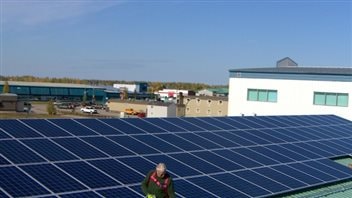 Big changes to cities, energy, forests recommended
Changes in three major areas are recommended by the group to tackle climate change:
City growth needs to be more dense and well-served by public transport to dramatically cut vehicle use and emissions.
Energy generation must switch away from burning coal to more sustainable sources like hydro, wind and solar.
Forests and trees must be maintained as important carbon sinks.
Other recommendations include imposition of a "fair" price on carbon pollution and phasing out of subsidies on fossil fuels which add up to more than $500 billion annually compared to $100 billion for renewables.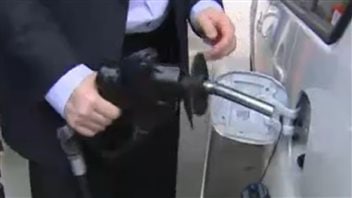 Canadian success stories listed
Canadian examples of successful strategies are mentioned in the report. A carbon tax created by the western province of British Columbia fossil fuel use by 16 per cent and the central province of Ontario is the first North American jurisdiction to have phased out coal-fired electricity plants.
Although Canada's prime minister will not attend the upcoming climate change conference and the federal government had not made climate change a priority, the provincial governments appear to be taking the issue more seriously, says Elgie. He notes that at their last meeting they made the creation of a national strategy on energy and climate change their number one priority over the next year.
"The fact that they identified that at their number one shared priority is a strong sign that we're starting to see real leadership coming from the provincial level as well as from some cities on this," says Elgie. "And a lot of big change in Canadian history has started at different provinces."
'Low carbon economy…remarkably doable'
Elgie thinks business and political leaders are beginning to understand tackling climate change makes economic sense and he foresees a change in the world's way of doing things almost as big as the Industrial Revolution. This report, he says, will help.
"(The commission) laid out a general roadmap for what it will mean to build a low carbon economy and it's remarkably doable."