A hospital diagnostic centre in Ottawa, Ontario, has launched a legal challenge in Canada which may allow greater research and diagnostic testing freedom into genetic diseases.
Acting pro-bono for the hospital, a Toronto law firm has just filed papers in Federal Court specifically against five patents related to the genetic sequencing and diagnostic testing for a heart condition called long QT syndrome.
But the precedent setting challenge also has much wider implications for the idea of private companies holding patents on human genes.
Dr Gail Graham- is Chief of Department of Genetics at the Children's Hospital of Eastern Ontario (CHEO)
Listen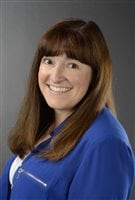 Currently, some genetic tests such as the one for a genetic heart condition known as long QT syndrome, can't be done in Canada.
That's because U.S. patent holders on the genes have said the tests must be done at specific US labs under licence to the patent holders (University of Utah research foundation, Yale university and a private company.
They have threatened legal action if the patents are violated by performing the tests in Canada.
Long QT syndrome is an inherited heart rhythm disorder that typically presents for the first time as a fainting spell or seizure during exercise or even, tragically, in sudden death.
Dr Graham says the CHEO diagnostic lab is close to validating a breakthrough genetic test which examines thousands of disease genes simultaneously but under current patent laws if they detect a long QT gene mutation unexpectedly they would not be allowed to inform the doctors treating the child.
Dr Graham points out that it's the altruism of patients in donating blood samples and time that enable genetic discoveries linked to certain diseases and as such, medical personnel at CHEO don't believe that patents and profit should stand in the way of giving patients the best testing options available.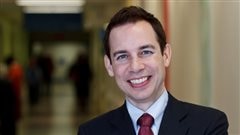 The hospital says it does not challenge the idea of patents on inventions, which it says is necessary for innovation, but that human DNA is not an invention and as such, like air or water, should not be patentable.
Under the present patent laws in Canada there are literally thousands of disease genes the could potentially be patented.  The hospital says that if patents were to be granted, costs for patients with genetic conditions would skyrocket.
Dr Graham also emphasizes that the law firm and other doctors and staff involved in the legal challenge are all donating their time and effort.