A Canadian company has developed what could be a new way to log on to your computer, open your cell phone, and perhaps even some day start your car.
We've all seen movies of biopmetric devices such as retinal scanners, and fingerprint scanners. These are usually in spy films, but they certainly do exist in security situations.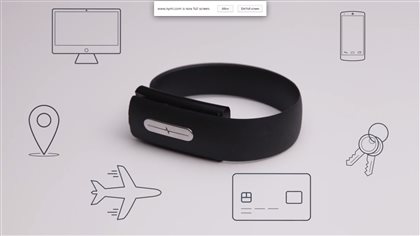 Recently people have become more aware of facial recognition technology used by security forces and police.
Now a new and more personal biometric technology has been developed by Toronto company Nymi, formerly Bionym.
Two researchers at the University of Toronto combined their efforts and developed what they call "continuous authentification" using one's own heart rhythm and electrical signals generated by the heart.   These are unique to each individual like a fingerprint.
This electrocardiogram signal (ECG) is stored in a simple wristband device which continually monitors signals to establish an "average" so that if your rates change you can still unlock devices.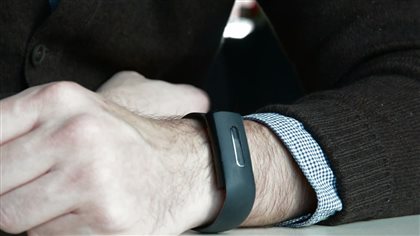 Nymi has recently partnered with a major Canadian bank to work with tap-and-go terminals linking the wristband to the credit card as an additional method of security. Presently there is no security at paypass tap-and-go terminals so that anyone finding your card can make a number of unchallenged purchases from $50-$100 per time depending on the business setting.
Nymi is currently selling developer "discovery" kits so people can work with the device to create new uses.
As we all tend to have several passwords for computers, banks, mobile devices, car entry in some cases, and more, this could be the one-stop solution.