The recent Supreme Court of Canada decision to permit doctor-assisted suicides, is a landmark culmination of decades of legal wrangling over the issue.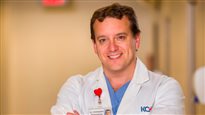 Now begins a whole new round of debate about how the decision will be interpreted and acted upon (or not) by federal and possibly provincial governments, but also by doctors themselves.
Dr Chris Simpson is a Professor of Medicine and Chief of Cardiology at Queen's University as well as the Medical Director of the Cardiac Programme at Kingston General Hospital   He is also the President of the Canadian Medical Association (CMA).
Listen
After a long legal path, the issue of a person's right to decide when they wanted to die, medically assisted by a doctor, reached the Supreme Court of Canada in 1993.
The high court decided at that time in a narrow decision to uphold the existing Criminal Code sections preventing doctor-assisted suicide.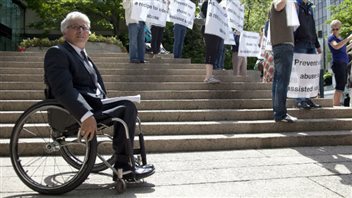 More than two decades later, the highest court in the land reversed its own earlier ruling and unanimously voted that the Criminal Code sections preventing doctor-assisted suicides contravened the Canadian Charter of Rights and Freedoms, and those sections were struck down.
The court also indicated that doctor-assisted suicides were possible under certain defined conditions, such as when patients were experiencing grievous suffering, or had an irremediable medical condition.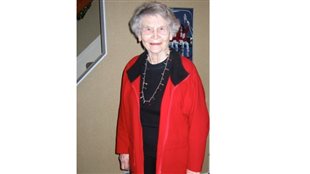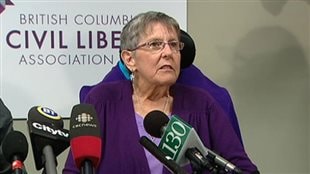 Dr Simpson points out that the CMA had already been discussing the issue long before the recent high court ruling.  He says a number of meetings among physicians and public had been held across the country to find out where doctors and the publice were on the issue.
While no clear concensus had been established for or against on this delicate subject, efforts were made to at least attempt to clarify the various terminologies connected with medical aid in dying,
He notes that a survey showed the majority doctors in Canada were not against physician-assisted suicide, only a little over 20% indicated a willingness to participate.
Dr Simpson says the CMA is now working to further understand and clarify the conditions set out by the Supreme Court in order to better work with Physician Colleges in each province and doctors themselves to establish clearer guidelines and procedures in accordance with the Supreme Court ruling.