It's a potential new cure for amblyopia, or lazy eye which affects about three percent of the population.
Canadian university researchers and tech companies have developed an entirely new technique and technology to treat the condition using video games.
Robert Hess PhD is a neuroscientist and Director of the Vision Research Unit and Director of Research in the Department of Opthamology at McGill University in Montreal
Listen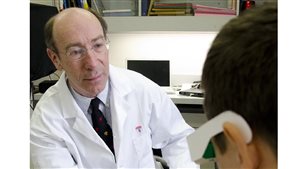 Traditionally, the condition has been treated with a patch over the "good" eye in order to force the weak eye to work harder.
Professor Hess says however, the problem is not really with the eye, but rather the connections in the brain where the eye signals are translated into an image.
Radical change : treating not as a single-eye problem, but a two-eye condition
He says the traditional treatment had a number of drawbacks not the least of which is that it wasn't particularly effective. He says it still treated the issue as a "monocular" problem which still put one eye "in competition" with the other.  His group realized it was a binocular problem and began to develop treatment based on developing a better working connection between the two eye signals.
The patents developed by the McGill researchers including Robert Hess, Benjamin Thompson, Behzad Mansouri, Jeremy Cooperstock, Long To and Jeff Blum were licensed to Amblyotech of the US, who in turn worked with software developer Ubisoft in Canada  and together thr group created  a new game called "Dig Rush"
It does not block an eye but rather helps one eye to see some images better, while the other eye sees other images better, and some images are seen by both eyes. The game(s) can also be adjusted depending on the particular visual requirements of each individual
The game is designed to be fun to play to encourage patients to stick with it. Unlike the patch, the treatment is  of much shorter duration, and has had much better success in trials.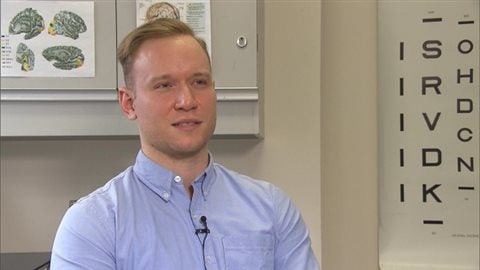 This is not a game for general consumers but is in fact a medical device to be used with a prescription, and as such may be the first "pharmaceutical video game" ever.
Because of that, professor Hess says they are now awaiting medical approval from the FDA for use and the game may be available for clinical use perhaps as early as late this year.
He also says this kind of technology and collaboration may lead to similar developments for other medical conditions in the near future.