It's been an unusually cold winter in the southern parts of central and eastern Canada.
This has meant particular troubles for the number of ferryboats traversing the Gulf of St Lawrence.
Even in Lake Ontario, the ice build-up trapped the Toronto Island ferry a couple of weeks ago.
This weekend though, about 20 frustrated passengers staged a peacefull sit-in aboard the MV Apollo ferry which normally travels the Strait of Belle Isle between Newfoundland and Quebec.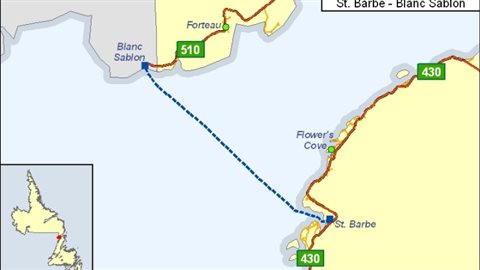 The ice has meant the ferry has been tied up  since March 5, when the Apollo struggled for 18 hours to travel the 28 kilometres from Blanc Sablon in Quebec close to the Labrador boundary and St. Barbe, Newfoundland.  The trip normally takes under 2 hours for the 28 kilometre trip. Both commercial and private travelers have been frustrated by the week long delay and added costs.
Blanc Sablon re resident Vincent Wellman told CBC News Monday morning that it was inexcusable that this "essential service" is so routinely disrupted by ice conditions.
"They should have something that can cross in these conditions," said Wellman.
An attempted crossing on Sunday was aborted after the both the ferry and a light icebreaker became stuck, before returning to port.
Police were called in when the passengers refused to leave the ship.
The ferry was to attempt another crossing today.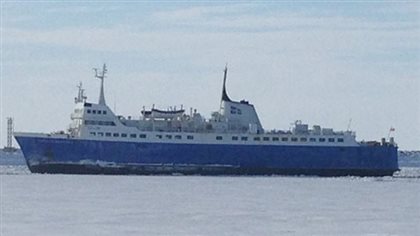 In late February the ferry CTMA Vacancier was also trapped in ice during its trip from the Magdelene Islands, to Souris, Prince Edward Island.   The passengers and crew had to spend the night onboard in the middle of the Gulf of St Lawrence.
Two Canadian icebreakers sent to help also got stuck, and the largest icebreaker in the Gulf, the CCGS Louis St Laurent was called in.
This was the third time the Vacancier became stuck in ice in the Gulf this year.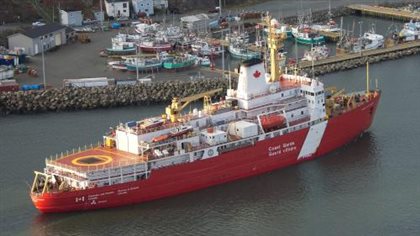 Further up the St Lawrence, another ferry crossing between Matane and Baie Comeau Quebec has also been stuck and forced to delay crossings in February. It became briefly stuck and blocked on February 14th and had to turn back. On the Sunday it made another attempt but got stuck and had to be freed by icebreaker adding another 4 hours to the usual 2 and a half hour trip.