A Canadian couple is suing a U.S. sperm bank alleging they were misled about the donor's personal information.  Sperm banks in Canada are not allowed to pay donors, so there is not much incentive for donation. That leads to shortages that force Canadian women to turn to sperm banks in the U.S. which are not regulated.
In this case, Angela Collins and Margaret Elizabeth Hanson said they thought the sperm they bought from Xytec Corp. in Atlanta came from a healthy donor with a high IQ and multiple degrees. They profess to have been shocked to learn the donor was in fact schizophrenic, had a criminal background and dropped out of college.
'Not an uncommon story'
"Unfortunately, this is not an uncommon story," says Wendy Kramer, director and co-founder  of the website Donor Sibling Registry.com and mother of a child conceived through sperm donation.
"Here's the problem," she says. "There's no oversight and no regulation of the sperm banking industry in the U.S. And because the U.S. ships to 50, 60 countries  around the world including Canada, even countries like Canada who have regulations, none of those are in effect when you use U.S. sperm."
Listen
Kramer says she frequently hears stories about parents who do not know how many children have been born to a single donor or who don't know about medical issues that the donor may have tried to report to the sperm bank.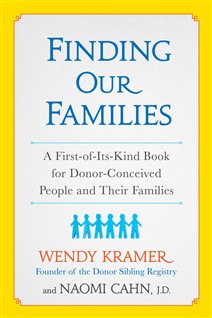 Lack of updated medical info
"When they donate they fill out a medical form but it's really just a snapshot of one day in the life of a healthy 20-year old. We don't know what happens the next year. A lot of diseases like this case—schizophrenia—are adult-onset. So without the sharing and updating of medical information, many families are left in the dark," says Kramer.
She adds that the combination of DNA testing and Google searches it is often easy for children to discover the identity of their donor parent, as her own son did. So she advises any donor who wants to remain anonymous to simply not donate.
'Decisions are profit-based'
When people do discover problems and complain to the sperm bank they may get an apology. Kramer says that if they go to court there is usually an out-of- court settlement. In her opinion, this is not good enough.
"There's no oversight. There's no regulation. This is a multi-billion dollar industry of selling sperm. And these sperm banks are in it for money. The decisions they make are profit-based, not asking what is in the best interest of the child to be born. And until somebody steps in with some oversight and some regulation, we're going to see stories like this continue to happen."