Cirque du Soleil's Guy Laliberté informed staff on Thursday they would be the first to know when the company is sold. The legendary Montreal-based entertainment enterprise is reportedly in talks with American equity firm TPG and China's FOSUN.
Listen
Professor Patrick Leroux developed a passion for the circus, particularly those that were developing in Quebec.  Now he heads Concordia University's Working Group on Circus. He says that prior to 1984 the circus did not really exist in Quebec or Canada.  With the creation of the National Circus School in Montreal in the early 1980's, and the Bulgarian tradition of the 'Nouveau Cirque' brought back by some of the school's clowns, a new tradition was taking root.
But it was the group of stilt-walkers and fire-throwers from Quebec City, that provided the passion and vision. In 1984, Guy Laliberté founded Cirque du Soleil with Gilles Ste-Croix and Daniel Gauthier, becoming the major innovators of the new circus, first in North America, and eventually, around the world.
At the peak, the company was making a billion dollars a year, but the financial crisis in the United States in 2008 put a dent in all that discretionary spending and Cirque du Soleil has been adjusting in the aftermath.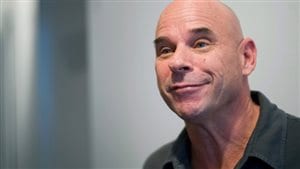 Guy Laliberté, the last of the original founding trio, led the company to the top and through these challenging years and now he is reportedly keen to concentrate on his other passions.  The man who flew into space, with his clown nose on, is said to be keen to devote more time to his One Drop Foundation, a water conservancy endeavour.
Under the current scenario it is reported he would retain a 10 per cent share in the Cirque, and remain on the board.
Cirque du Soleil is not unfamiliar with TPG, as the firm is also a majority owner in Creative Artists Agency LLC.   It was CAA that introduced filmmaker James Cameron and Cirque last year.
The meeting of these two Canadian visionary talents led to the development of a show inspired by Cameron's  "Avatar"movie.  The Cirque version is slated to open later this year.
Professor Leroux is currently working on a book entitled 'Cirque Global: Québec's Expanding Circus Boundaries', co-edited with Charles Batson.