Surprisingly, with all the stories, films and other media that have documented or are based on the Secone World War, this long lasting battle is very little known. Perhaps more surprisingly, the battle at Canada's front door and indeed right into its home so to speak, is very little known also among Canadians!
Although ships had been warned of the potential danger, the "Battle of the St Lawrence" began in the final hours of May 11, 1942, when the 400 foot-long British cargo ship SS Nicoya, was rocked by a torpedo from U-553.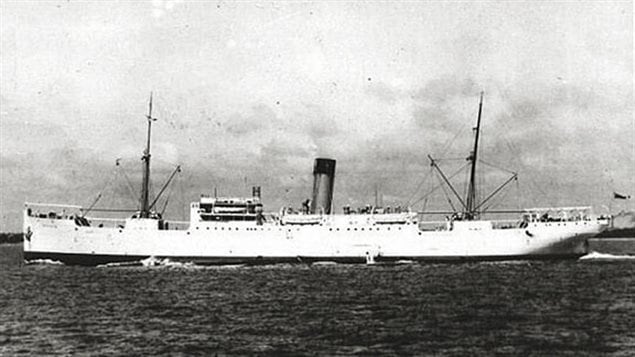 Early on the 12th, the Nicoya, carrying bananas, glass steel, frozen beef and airplane parts, sank with the loss of six lives some 15 kilometres north-east of the village of Cloridorme on the Gaspe coast.
Shortly afterward the U-553 also sank the Dutch freighter Leto, with the loss of 12 lives.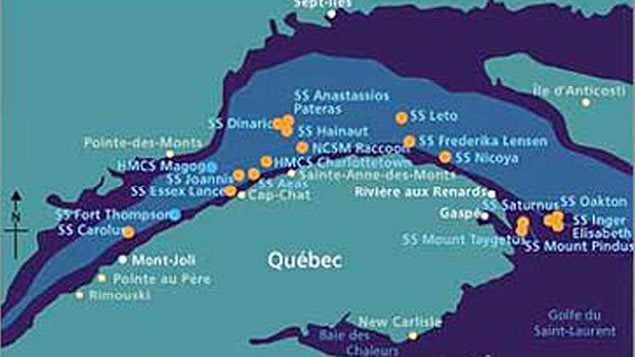 It immediately became clear, the battle of the St Lawrence had begun and would continue for two more years.
By the time  the fighting stopped, German U-boots had sunk 19 merchant vessels and four warships, including the Corvettes, HMCS Charlottetown and HMCS Shawinigan. Nearly 350 Canadian and Allied men, women and children died, while thousands on the nation's East Coast lived in fear of invasion.