No, we don't live in igloos or commune with beavers and bears, but almost 60 per cent of us are hockey fans and we do say "eh" a lot, pronouncing it like the letter "a." A public opinion poll explored some of the clichés about Canada at the behest of Historica Canada, an independent group dedicated to enhancing history and citizenship.
The stereotype of living in igloos turned out to be the least accurate, given that only 16 per cent of respondents said they had ever set foot in one. Most Canadians live in urban areas in the southernmost part of the country, but even those living in the far north are more likely to live in houses now.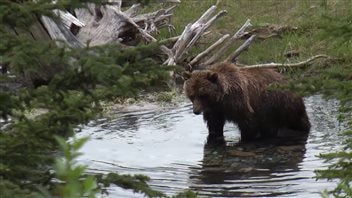 Canoes, snowmobiles and spotting wildlife
Other assumptions are more accurate: 73 per cent of Canadians have been in a canoe, 65 per cent on a snowmobile, but only 12 per cent have been on a dogsled.
Although Canadians do not usually live next door to wildlife, most have seen a beaver in the wild. Sixty per cent have seen a moose, 59 per cent a loon, 55 per cent a bear.
"It shows that in this huge country of ours, in Canada, that even for people living in cities, there's a very real connection with that great outdoors that we have so much of," says Anthony Wilson-Smith, president of Historica Canada.
Bacon and poutine, national foods
Canadians' favourite food is back bacon, also called Canadian bacon. It is cut from pork loin with a bit of pork belly on it and very different from what Americans most commonly eat. It was designated top national food by 35 per cent. By five points, it beat out poutine which is French fries, topped with cheese curds and gravy. Salmon came in a distant third followed by beaver tails—a thin, sugary dough that is deep fried and may be topped with chocolate or some other sauce. Six per cent think the traditional French meat pie called tourtiere is the best national dish and four per cent liked doughnuts.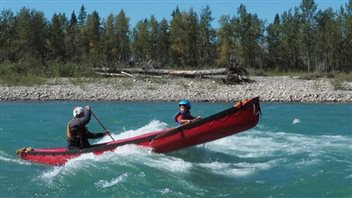 Winter clothing ranks high
Many Canadians think the most typical article of clothing is the toque, that wool winter hat that saves us in winter. Plaid shirts and parkas (winter jacket) ranked next, followed by long johns (a kind of long underwear).
The musicians still living in Canada of which most people were proud were Celine Dion (71 per cent), The Tragically Hip (14 per cent), Nickelback (11 per cent), Blue Rodeo (nine per cent), Drake (six per cent) and only two per cent named Justin Bieber.
More patriotic, 'more noisily proud'
When it comes to patriotism, 71 per cent said they would do something special to celebrate Canada Day which is a holiday on July 1st. "In other words they said 'I will not just lie on the couch' or 'I will not just have a nap or go to my hammock or mow the lawn. I will think about celebrating being Canadian,'" says Wilson-Smith.
"And that number has been increasing steadily in recent years. Canadians are becoming more noisily proud about being Canadian and about who we are. And in particular young Canadians are the most that way…they are much more vocal about their patriotism that they would have been 20 or 30 years ago."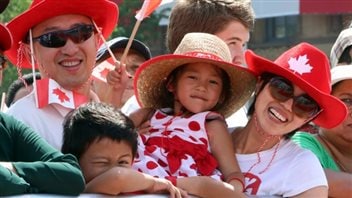 Canada Day celebrations on CBC
Those who don't go to Canada Day celebrations, can experience the big party in the nation's capital, Ottawa, and a wide variety of other events by accessing the public broadcaster, CBC, on radio, television, and the internet.