Anti-Islamic State representatives are gathered in Quebec City today for a closed door meeting on the growing challenge of defeating the extremist Sunni militant group led by Abu Bakr Al Baghdadi.  Th "anti-ISIS Coalition Small Group" consists of 20 nations, including Australia, Bahrain, Egypt, France, Germany, Italy, Jordan, Kuwait, Qatar, Saudi Arabia and the United Arab Emirates.
"all western countries are, unfortunately, both the potential target of ISIS but more importantly perhaps, a recruiting ground for ISIS fighters"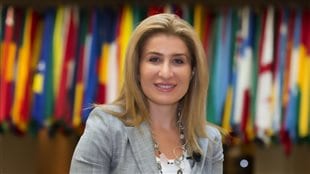 Professor Bessma Momani, a Senior Fellow with the Centre for International Governance Innovation, in Waterloo, Ontario, says combatting the Islamic State "requires a great deal of coordination".  "Not just militarily", she says, "from financing, to stemming the ideology, to removing the appeal in western countries to go fight for ISIS, all of that is a multi-national effort and requires consistent update and I think the tension that we see in Quebec today is reflective of that."
Listen
Canada is part of the coalition led by U.S. General John Allen, who was appointed by President Barack Obama. Known as Operation Impact, Canada has contributed 600 Canadian Armed Forces personnel, and seven CF-18 fighter jets.  Military and humanitarian efforts have cost Canada C$940 million so far.
Zainab Bangura, the UN special representative on sexual violence in conflict, is also at the meeting to inform the coalition on the scope of the IS strategy on the brutalization of women and girls."The issue of sexual violence has been institutionalized by ISIS. The brutalization of women is part of their key strategy," Bangura told CBC News in an interview last night.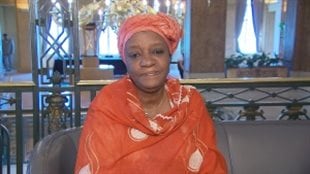 Bessma Momani says "sadly the Yazidi's have paid a very heavy price as an ethnic religious minority for the brutality of ISIS but sexual violence is very much a part of war and too often is the case."  She says "the origin of this is the fact that you had two governments, both the Iraqi and the Syrian governments that pretty much annihilated, in the case of the Syrians, and alienated in the case of the Iraqi's, their people…. there has to be something done on fixing these two governments on how they function and treat their minorities, and in some cases, majorities, in the case of Syria."
When asked about Canada's vulnerability to terrorist attacks here, Momani says we're already part of the coalition, and known to be. She says "all western countries are, unfortunately, both the potential target of ISIS but more importantly perhaps, a recruiting ground for ISIS fighters which is something that we need to be very concerned about."